Baku gets ready to host Rhythmic Gymnastics World Championships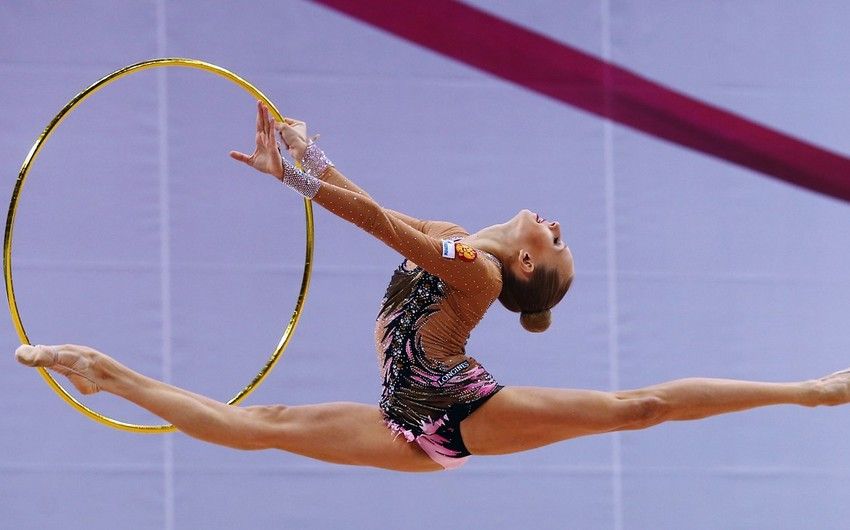 For many years, Azerbaijan has been hosting gymnastics competitions on a high level, attracting top-class gymnasts from around the world.
Established in 1956, Azerbaijan Gymnastics Federation has managed to elevate the level of gymnastics in the country to new heights.
As a result, the International Gymnastics Federation (FIG) included the Azerbaijan Gymnastics Federation (AGF) in the list of meritorious federations.
From 2014 to 2019, the Azerbaijani Gymnastics Federation was among FIG's 10 strongest federations and for the last three years, it has topped the list.
The National Gymnastics Arena has also played a major role in the development of gymnastics in the country. The arena has a seating capacity of 9,000 and training facilities for all gymnastics disciplines.
Built in 2014, the venue has hosted a number of international competitions, including the 39th European Rhythmic Gymnastics Championships
According to Azernews, gymnasts from 38 countries took part in the championship held under the "Shine like a star" motto.
Azerbaijani athlete Zohra Agamirova won a bronze medal at this championships, scoring 33.350 points in the exercises with a ball.
As for now, the National Gymnastics Arena gets ready to host the Rhythmic Gymnastics World Championships in 2027.
The decision was made by voting at a meeting of the Council of the International Gymnastics Federation in Turkiye.
Rhythmic Gymnastics World Championships will take place in Baku on September 15-19.
Note that the Rhythmic Gymnastics World Championships 2027 will be the third one organized in Azerbaijan. Championships at National Gymnastics Arena have already been held in 2005 and 2019.
---
Follow us on Twitter @AzerNewsAz