Azerbaijan to host TeamGym European Championships for the first time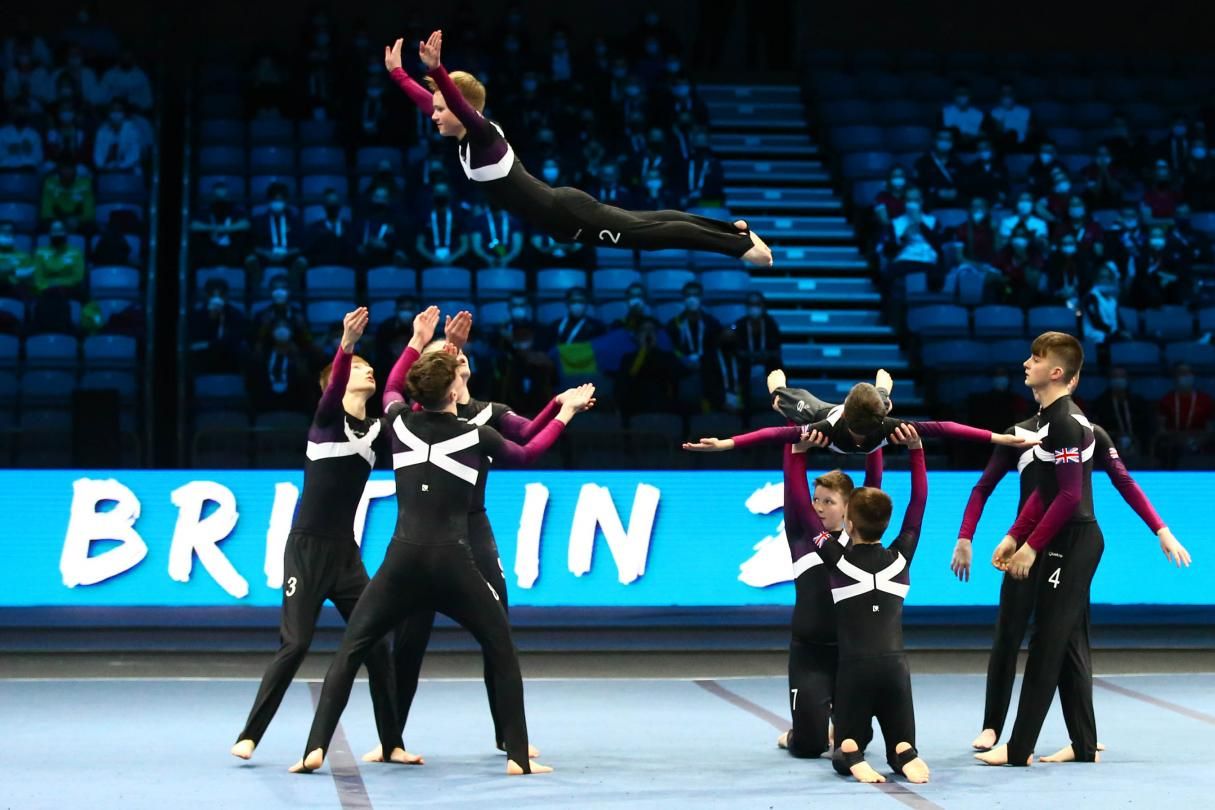 The National Gymnastics Arena will host TeamGym European Championships on October 16-19, 2024, Azernews reports.
The Executive Committee of the European Gymnastics Union (UEG) announced the decision at the meeting at its headquarters in Lausanne, Switzerland.
The gymnastics competition is going to be the first TeamGym European Championships to be held in Azerbaijan.
TeamGym is a team competition being performed in three disciplines: Floor, Tumble, and Trampet. All three disciplines require effective teamwork and excellent technique with difficult skills in acrobatic and gymnastic elements.
TeamGym competitions are divided into three sections: Women, Men, and Mixed teams. The event is attractive for spectators and media as well as sponsors because it's both entertaining and exciting to watch. TeamGym competitions are recognized for their very good spirit and exciting atmosphere.
The European Championships in TeamGym is one of the youngest European Gymnastics events and takes place every two years.
The first European Gymnastics TeamGym (then called Euroteam competition) was held in Finland in 1996 and the first official TeamGym European Championships in Sweden in 2010, which also included junior teams.
Note that type of gymnastics has been developing in Azerbaijan since 2018.
With the first participation of the national team in the TeamGym European Championships in Portugal, this sports discipline was officially included in the activities of the Azerbaijani Gymnastics Federation.
---
Follow us on Twitter @AzerNewsAz