Doha meeting disappoints Kazakhstan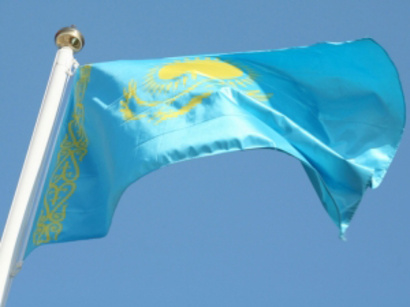 By Fatma Babayeva
The results of Doha meeting held in Qatar on April 17 between OPEC member states and non-OPEC oil producers fell short of the expectations of Kazakhstan, said Rashid Zhaksylykov, chairman of the presidium of KazService Union.
Zhaksylykov made the statement during the briefing of the Central Communications Service under the President of Kazakhstan, Kazinform news agency reported on April 19.
Kazakhstan is concerned about the oil prices and its impact on the country's development, said chairman.
Zhaksylykov stressed that Doha meeting were far from the expectations of Kazakhstan as Iran disagreed to freeze its oil output.
Iran's oil production stood at 500,000 barrels per day in the beginning of the year and increased up to 1.5 million barrels per day later, added Zhaksylykov.
He further emphasized that Iran intends to bring its oil production up to 4 million barrels per day by the end of the year.
There is still a hope that one more meeting will be held in a month and the attempts to stabilize the oil prices will continue, told Zhaksylykov.
In addition, Kazakhstan has already reduced the oil production in 2016. The country plans to sell 74 million tons of oil versus 80 million tons sold in 2015.
"This is a great loss," said Zhaksylykov adding that the further cut in oil output will have negative impact on the development of industrial sector, implementation of social programs and development of the regions in Kazakhstan.
The Doha gathering was the much anticipated meeting in the oil market to stabilize the prices but participants of the meeting failed to reach a deal on freezing their oil output at the volumes recorded in early 2016.
The failure of the meeting is related to the intense geopolitical relations between Saudi Arabia and Iran. Saudi Arabia said it would not put a cap on the volume of oil it produces if other oil producers, particularly Iran do so. However, Tehran has no intention to freeze its oil production and did not even attend the meeting.
Overall, the meeting could not have a positive impact on tumbling oil prices. The market seems to continue suffering from global oil glut for now.
---
Fatma Babayeva is AzerNews' staff journalist, follow her on Twitter: @Fatma_Babayeva
Follow us on Twitter @AzerNewsAz