"Single army of Turkic-speaking countries needed for fighting terrorism"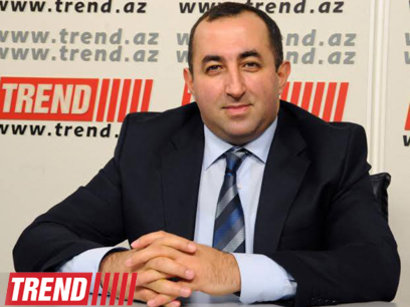 Today, the world faces terrorism, vandalism which makes it necessary to create a single army of Turkic-speaking countries for combating terrorism, Emil Huseynli, head of the 'Support for youth development – Dushunce' public association told Trend Oct.12.
He was commenting on the recent terrorist attack in Ankara, Turkey.
Two explosions occurred in Turkey's capital Ankara on Oct.10 before the rally organized by trade unions and public organizations under the slogan "Work, peace and democracy" as a sign of protest against the violence due to the Turkish-Kurdish conflict in the country's south-east.
The death toll reached 97 people as a result of the explosions.
Huseynli noted that one of the main reasons of the spread of terrorism is the policy of double standards that has been pursued for a long time.
The countries, political leaders should strengthen the joint fight against terrorism, he said.
The terrorist attacks will be inevitable until the terrorist countries and those subject to terrorism are named and fierce fight is launched against the regimes which turn terrorism into the state policy, according to Huseynli.
"Both Turkey and Azerbaijan suffer from terrorism," he said.
Some political forces want to weaken Turkey, said the NGO head, adding that Azerbaijan has been suffering from Armenia's terrorist activities for over 20 years.
Unfortunately, the position of the international community didn't contribute to preventing terrorism, but on the contrary, its spread in the region, he said, adding that such nefarious activities can't weaken Azerbaijan or Turkey.
---
Follow us on Twitter @AzerNewsAz