CBU: Floating tenge rate not to impact Uzbek soum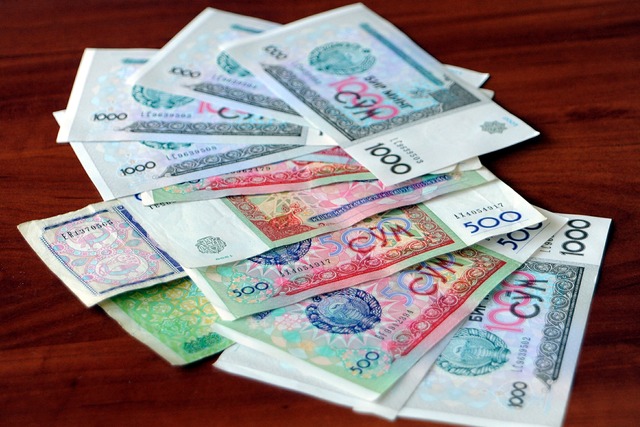 By Aynur Karimova
The devaluation of Kazakhstan's national currency, the tenge, will have no impact on the exchange rate of Uzbekistan's soum, Jahongir Abdurasulov believes.
The official of the Central Bank of Uzbekistan told journalists on August 26 that the Kazakh tenge was devalued by 25 percent and this was not a surprise for Uzbekistan.
"The floating tenge rate will not impact us," he noted.
The weighted average rate of tenge fell to 255.26 tenge per dollar from 188.38 tenge for the first trades on the Kazakhstan Stock Exchange on August 19. Then on the following day, Kazakh Prime Minister Karim Massimov announced that Kazakhstan had launched a new monetary policy based on a free-floating tenge and canceled the currency corridor.
Abdurasulov went on to add that Uzbekistan is not an exporter of oil, and therefore "fluctuations in the energy market do not affect the rate of the Uzbek soum."
The official exchange rate of the Uzbek national currency, set weekly by the central bank of the country, was 2595.52 soum per dollar on August 25 slightly down from 2590.38 soum on August 18.
Since the beginning of this year, the official rate of soum has decreased by 7.1 percent against the dollar.
At the same time the soum remained relatively unchanged on the black market over the past week, decreasing from 4,500 soums per dollar to 4,600 soums.
Economic processes taking place in the world, fluctuating oil prices, and the devaluation of the Chinese yuan by 4.6 percent in particular, has forced Central Asian countries to depreciate their national currencies.
The som of Kyrgyzstan has also depreciated to its absolute lowest value against the dollar in the history of the country. According to the Central Bank of Kyrgyzstan, the exchange rate amounted to 62.145 soms to the dollar.
The exchange rate of the U.S. dollar on August 21 was set at 6.54-6.56 Tajik somoni at exchange offices in Tajikstan and 6.77-6.79 somoni in the black market. Experts believe that as the nation has close ties with Kazakhstan, which accounts for about 11 percent of trade, they expect a depreciation of Tajik somoni by 10 to 20 percent.
Turkmenistan, an oil-exporting Central Asian nation with close economic ties with Russia, devalued its manat by 19 percent in January. Stockholm-based SEB AB forecasts a further weakening of as much as 20 percent in the next six months.
--
Aynur Karimova is AzerNews' staff journalist, follow her on Twitter: @Aynur_Karimova
Follow us on Twitter @AzerNewsAz