Tajikistan's trade turnover decreases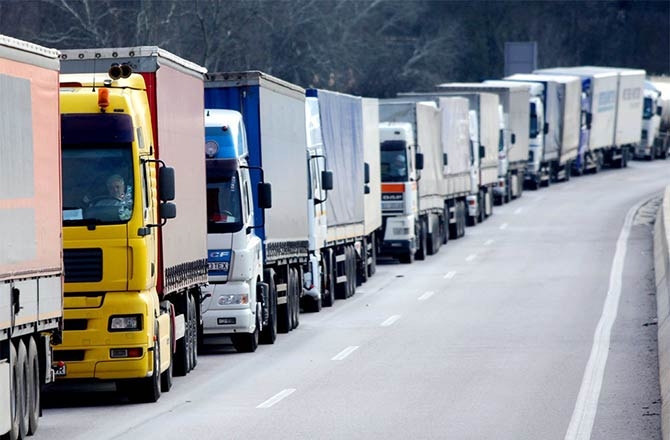 By Vusala Abbasova
The current unstable political and economic situation created by Western sanctions against Russia is in turn affecting the volume of Tajikistan's external turnover, which has decreased by 22 percent for the first half of 2015.
In comparison with the corresponding period for the previous year, the volume of Tajikistan's foreign trade turnover decreased by $563.4 million, totaling just over $2 billion in the first half of current year, reported Abdufatoh Goibov, head of the Tajikistan Customs Service.
As a result of the Western sanctions against Russia, with which the country has strong ties, Tajikistan's external trade turnover and, generally, the country's economy are undergoing a range of negative consequences.
The unstable national exchange rate is also affected by the decline in the country's trade, mentioned Goibov.
The entrepreneurs that were involved in importing vehicles have left their trades to start other businesses, mainly in the manufacturing sector, due to the increasing tax rates and other similar barriers in neighboring countries.
Goibov also mentioned that the high costs of cargo transportation in neighboring countries is also affecting exports from the country, including high transit rates in Uzbekistan, at the Tajik-Kyrgyz border, and the Karamyk checkpoint at the Tajik-China border.
All of these factors significantly increase the costs of international cargo and rail and road transportation, added Goibov.
The decrease of external trade turnover also negatively impacts the collection of customs duties.
Thus, customs duties amounting to over 1.6 billion soms (around $265 million) were transferred to the state budget in the first half of the current year, a decline of roughly 18.5 percent compared to the same period last year.
The Tajik Ministry of Economic Development earlier reported that Russia and Kazakhstan are Tajikistan's main trading partners and a drop in trade with these countries has also negatively influenced the country's economy figures.
The volume of remittances from Tajik migrants working in Russia has reduced, and as a result, the country's purchasing power for imports has also decreased.
According to the Tajikistan Statistical Agency, the volume of Tajikistan's trade turnover with Russia decreased by 11.3 percent in January-June 2015, while the trade turnover with Kazakhstan decreased by 16.9 percent.
---
Follow us on Twitter @AzerNewsAz