2 March 2015 16:16 (UTC+04:00)
1 530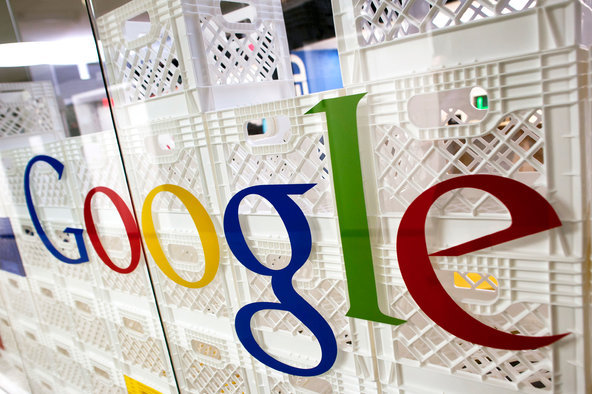 By Sara Rajabova
Iran is in talks with internet giant Google to facilitate its services in the Persian Gulf region.
Nasrollah Jahangard, Iran's deputy minister of telecommunications and information technology expressed on March 1 his country's readiness to cooperate with Google.
The official was quoted by local media as saying that negotiations are underway with Google to establish a version of its servers in Iran.
Forty million people out of a population of around 78 million use the internet in Iran.
The authorities have regularly blocked access to networks including Facebook, YouTube and Twitter since protests against the disputed 2009 re-election of hardliner president Mahmoud Ahmadinejad took place.
Jahangard said Tehran is willing to cooperate with internet giants to provide services to national and even regional users. He added that since regional servers would be economically more feasible for the companies, Iran will seek the opportunity to cooperate with them in launching their servers in the country.
"This is a normal thing in the world and it will be economical for IT companies to be closer to their main clients," Fars news agency quoted Jahangard as saying.
He added that similar talks are currently being carried out with several other major U.S. and European internet companies.
Jahangard further said Iran is even willing to help internet companies like Google use its facilities by providing services to the countries of the region, as well.
He, however, noted that the Islamic country will only allow internet firms such as Google to operate in the country if they respect its cultural rules.
"Iran will of course not interfere in the services of the companies but we want what they present in the Iranian market to be in line with Iranian laws," he added.
Jahangard further emphasized that some non-American enterprises have reached advanced stages in talks to enter the Iranian IT market, adding that their names will be publicly announced once negotiations with them reach the final stages.
On the other hand, he added that international sanctions imposed on Iran over its nuclear program could "create problems for American companies".
"They are waiting for the international legal conditions to be cleared before they can operate conveniently in Iran but other companies outside the U.S. have come forward and started negotiations," Jahangard said.
Since 2010, the Iranian government has been pursuing ways to replace Western Internet search engines with its own homegrown version and increasing control over Iranians' access to the World Wide Web.
Mehdi Naghavi, manager of Iranian Internet search engine project, earlier said Iran ranks 6th worldwide for using Google search engine.
Iran has long had a contradictory attitude toward the Internet. Access to sites like Twitter, Facebook and YouTube is blocked for most Iranians, but Iranian spiritual leader Ayatollah Ali Khamenei himself joined Twitter and Facebook in 2009 and is now a prolific user of both.
--
Sara Rajabova is AzerNews' staff journalist, follow her on Twitter: @SaraRajabova

Follow us on Twitter @AzerNewsAz
Related News