Iran provinces grapple with dust storms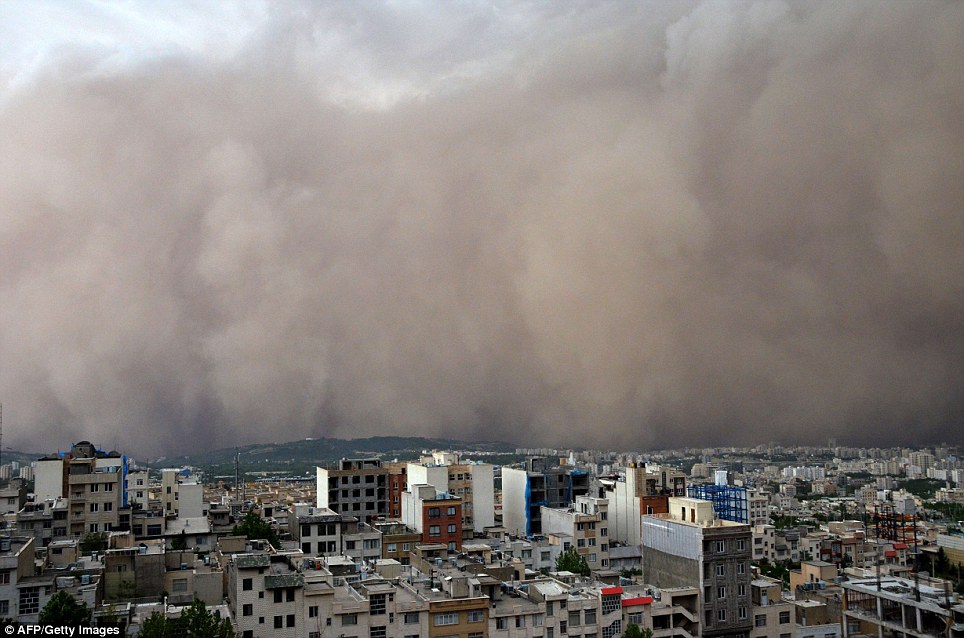 By Sara Rajabova
The dust storms in Iranian southern provinces are threatening the life of people.
Shahryar Askari, Managing Director of the Public Relations Department of the Environment Organization of Khuzestan Province said dust particles in the air over the province are 35 times more than the healthy limit, IRNA news agency reported.
The official said that 5,357 micrograms per cubic meter of dust has been detected in the air.
Enumerating the statistics of other cities of Khuzestan province said Abadan suffered 308, Andimeshk 139, Behbahan 203, Dezful 156, Shush 280, Gotvand 68, Shushtar 149, and Sousangerd 225 micrograms per cubic meter of dust in air.
The normal amount of dust in the air is 150 micrograms per cubic meter.
In late January, strong dust storms in the southern Iranian city of Ahvaz forced officials to call off afternoon school sessions.
Khuzestan province's Meteorology Organization announced that the horizontal sight range was 300, 400, and 2,500 meters in Ahvaz, Mahshahr, and Abadan.
The organization predicted that the dust storm would stay in the area for the rest of the day.
The worst dust storm in the area was reported two weeks ago with 10 thousand microgram per cubic meter of dust in air, 66 times the healthy limit.
In recent years, dust storms in the western part of Iran have grown in frequency and density. The heavy dust storms have on occasions caused people serious respiratory problems, sometimes even forcing them to seek medical care.
The dust in the air is believed to be the result of dust being carried by atmospheric circulation from the lands to the west of Iran.
Some blame the desertification of lagoons in Iraq and the strong winds from the deserts of Saudi Arabia for the blanket of dust reaching Iranian cities.
--
Sara Rajabova is AzerNews' staff journalist, follow her on Twitter: @SaraRajabova
Follow us on Twitter @AzerNewsAz