Georgia, U.S. hold talks on weapons acquisitions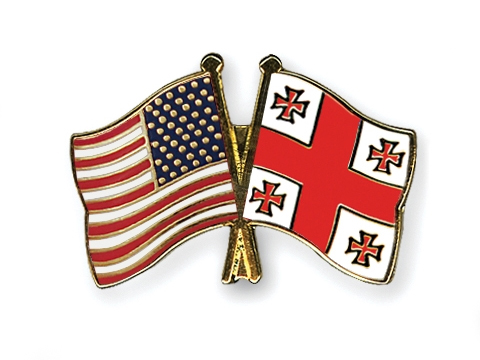 By Mushvig Mehdiyev
Georgia and the U.S. talked about the weapons acquisitions, said Lieutenant General Frederick Hodges, the Commander of NATO Allied Land Command, on November 16.
Hodges revealed in a briefing after meeting with the Georgian Defense Minister Mindia Janelidze that the U.S and Georgian governments mulled the possibilities of the weapons acquisitions last week.
"I was absolutely informed about the talks connected to the purchase of weapons, which was held in Washington last week. But it would be inappropriate for me to speak out the details of the high-level talks between my country and Georgia," Hodges said.
The Georgian Defense Ministry said it did not have any information about the meeting.
Meanwhile, the Chief of General Staff of the Georgian Armed Forces, Major General Vakhtang Kapanadze believes that the new Defense Minister Mindia Janelidze should continue negotiations on purchase of new weapon systems as the part of Georgia's military policy.
"We have had regular meetings and negotiations not only with the U.S. representatives, but also with other countries," Kapanadze said.
Few countries in the Euro-Atlantic region expressed as much enthusiasm for NATO as Georgia, despite its non-NATO status. Georgia has recently implemented major defense reforms to prove it can operate effectively alongside the military alliance's forces. NATO has repeatedly welcomed Georgia's progress in defense transformation. The alliance called on Georgia to share its successful reforms with other nations, and the U.S. expressed its support for Georgia in this mission.