Georgia concerned over Russia-Abkhazia treaty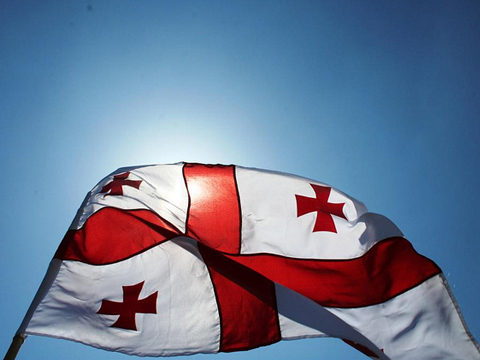 By Mushvig Mehdiyev
Georgia is concerned over a draft alliance treaty between Russia and the separatist Abkhazia, Georgian Foreign Minister's Senior Deputy Davit Zalkaliani reiterated during a meeting with the OSCE's Special Representative and Co-Chair of the Geneva talks, Angelo Gnaedinger.
"Russia's such actions will be regarded as the next step to annex Georgia's territory," Zalkaliani noted.
The parties talked about the importance of continuing a constructive dialogue on the agenda issues and outcomes of the Geneva talks' last round, which took place on October 8.
The issues on the agenda were mainly related to the non-use of force, establishment of international security arrangements in the occupied districts, as well as the return of refugees to their homes.

The meeting attendees noted that the results of the Russia-Abkhazia draft agreement will hamper progress on specific issues envisaged in the Geneva talks. They also stressed the possible threats to the security of Georgia and the whole region after the signing of agreement.
The draft of "Treaty between the Russian Federation and Abkhazia on the alliance and integration" was prepared and sent to the so-called parliament of Abkhazia by Russia on October 13.
The draft says the "introduction of a coordinated foreign policy, formation of a common space of security and defense, creation of a united social and economic space, preservation of the common cultural and humanitarian space are the main areas of cooperation, integration and partnership."
Geneva International Discussions was first held in 2008 based on agreements reached after the war in Georgia, in August 2008.
On the night of August 8, 2008, Georgia launches military actions were launched in the territory of Georgia's South Ossetia. The Russian forces later seized the city and repelled the Georgian military. Russia recognized the independence of South Ossetia and Abkhazia in late August. Tbilisi has strictly condemned Russia's actions and broke off diplomatic relations with Moscow to recognize Abkazia and South Ossetia as occupied territories.