7 August 2014 13:19 (UTC+04:00)
1 248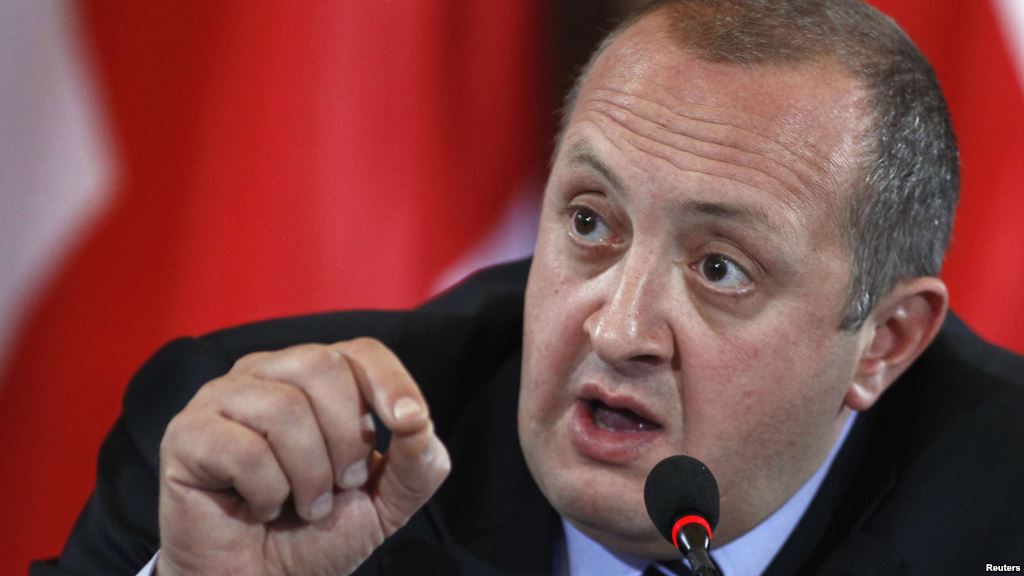 Georgian President Giorgi Margvelashvili has congratulated the readership and the editorial staff of the Caspian Energy International Media Group on the 15th anniversary of the activity carried out in global information markets.
"1994 was the year of great endeavors. At that time presidents Heydar Aliyev and Eduard Shevardnadze worked on the implementation of the Contract of the Century, and their role cannot be exaggerated. The way they reached agreement and found a common language laid serious ground for the development of our region", Margvelashvili said.
"Practically, we see Georgia's development in future development of projects linking the Caspian and Black Seas. Azerbaijan is a key player in these projects. Projects' expansion toward the West and East guarantees their efficiency, as well as national security of the countries of the entire region. Now, I mean not only energy projects but also transportation projects that influence the stability in the region", he noted.
"Owing to energy and economic factors, the countries involved in these projects automatically become a support for stability both in Georgia and Azerbaijan. It is a very serious factor because the development of transnational projects enables to gain friends on both sides of the projects", the head of state added.
"Therefore, the Caspian Energy narrating about the development of international energy and transport projects of the region is a very good international journal. I would like to extend my congratulations to the Caspian Energy journal readers in 50 countries of the world, to the staff on the occasion of this jubilee and wish you creative and professional success in future", Margvelashvili stressed.
Georgian President Giorgi Margvelashvili has officially confirmed his participation in the work of the 2nd International Caspian Energy Forum - 2014 to be hosted on November 14, 2014 in Tbilisi.
The exclusive interview of Giorgi Margvelashvili was published in the issue №85 (March-April 2014) of Caspian Energy journal.
Related News