8 July 2014 17:52 (UTC+04:00)
1 169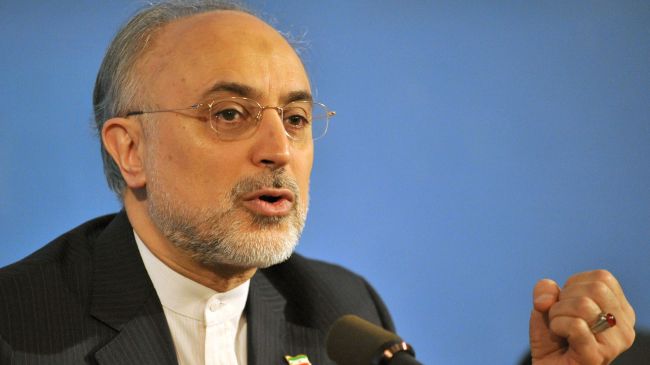 Iran's top nuclear chief said that Iran needs centrifuges with 190,000 superlative work unit (SWU) to feed annual demanded fuels for nuclear power plants.
The separative work unit (SWU) is a measure of the amount of work done by the centrifuge and has units of mass (typically kilogram separative work unit).
Iran's Supreme Leader Ayatollah Ali Khamenei announced on July 7 that Iran needs "190,000 centrifuges to supply demanded fuel for a nuclear power plants, but not urgently in the coming years".
The head of the Atomic Energy Organization of Iran (AEOI) Ali Akbar Salehi said that the factor of measuring the power of uranium enrichment is SWU, not the number of centrifuges and Iran needs 190,000 SWU to feed Busheher's 1,000 MW nuclear power plant, ISNA reported on July 8.
Iran has about 19,000 centrifuges, of which a half of them are active. The active centrifuges are IR-1 type with 16,000 rotations per minute.
Iran possesses IR-2 to IR-4 type inactive centrifuges that can spin four to 15 times faster than IR-1 types and are able to enrich uranium gas (UF6) in a shorter time.
Iran and the P5+1 group are negotiating on drafting a long-term nuclear accord. One of disputed topics is that how many centrifuges can remain active in Iran.
Before that, Iran announced that it needs 54,000 centrifuges, but the West reportedly wants just several thousand active centrifuges to be in Iran.
Related News