4 December 2013 18:52 (UTC+04:00)
1 459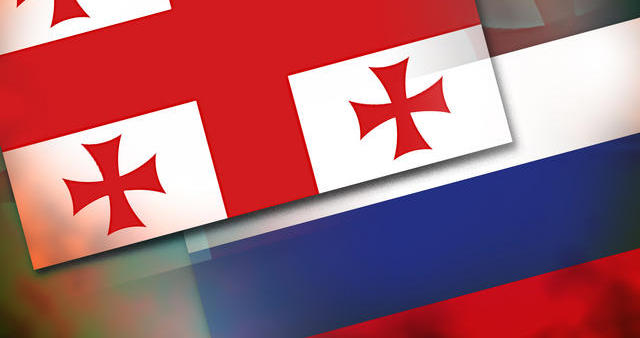 By Jamila Babayeva
Georgia and Russia hope to restore diplomatic and trade ties.
Georgian President Georgi Margvelashvili said the country is interested to expand trade and economic cooperation with Russia.
"Georgia should not say no to trade with Russia just out of fear that one day Russia may again close down its market for the Georgian products," Margvelashvili said in an interview with Rustavi 2 television channel.
Moscow hopes to restore diplomatic relations with Georgia, Russian Foreign Minister Sergey Lavrov said in Brussels after a session of the Russia-NATO Council, Russian media reported.
"We are for all people close to us in Transcaucasus to live in peace, friendship and good neighborhood. We will strive for it. We hope the issue of restoring diplomatic relations, which were violated by the Georgian side, to return to the agenda," Lavrov said.
Georgian Prime Minister's Special Representative for Relations with Russia Zurab Abashidze said earlier Georgian government seeks a new relationship with Russia, which does not imply the absence of constructivism and is focused on a positive outcome.
Abashidze said progress in the Geneva talks is desirable and both sides continue serious work in this direction.
The first meeting of the official representatives of Russia and Georgia was held as part of settling bilateral relations in Geneva on December 14, 2012. Afterwards, the discussions continued in Prague. The sides agreed that such meetings will take place again in the next 2 or 3 months.
The November 6-7 negotiations towards an agreement on non-use of force in the framework of the Geneva talks on Abkhazia and South Ossetia ended without result.
Georgia and Russia, its giant northern neighbour, have maintained no diplomatic relations since a brief war in 2008. Tbilisi broke off relations with Moscow in August 2008 when Moscow crushed a Georgian assault to reassert control over two rebel regions -- South Ossetia and Abkhazia -- and later recognized the regions. Georgia announced the two unrecognized republics as occupied territories in September 2008.
Related News