Baku International Humanitarian Forum: Lessons for Pakistan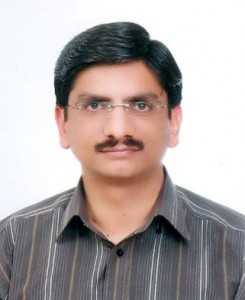 By Muhammad Asif Noor
Director of Institute of Peace and Diplomacy, Islamabad, Pakistan
Two-day Baku International Humanitarian Forum in October 2013 attracted world's attention and brought galaxy of dignitaries from around of the world including former Presidents, Nobel Laureates, Diplomats, prominent figures of science and culture elite of different countries, academicians, journalists, heads of international influential organizations, parliamentarians from more than 100 countries.
This forum was an annual feature and had an objective of opening a dialogue and exchange of views on a wide range of global issues of concern to all humanity. It was a consecutive third time that such a high level prestigious event was organized in Baku at a center named after National Leader Heyder Aliyev. The forum focused on humanitarian issues, outlook and challenges of the 21st century, taking into consideration the realities of an ever rising globalized world.
Every year the Republic of Azerbaijan invites to forums, held since 2010, various renowned dignitaries from Pakistan as well. This time Pakistani contingent was one of the largest that were participating in this prestigious forum. The delegation included Members of Parliament, Senators, Vice Chancellors, Journalists, Deans, Professors and other notable figures from wide spectrum of the society. The forum provided an opportunity to the representatives from Pakistan to indulge in deep rooted relationship building with the participants from across the globe.
The Baku International Humanitarian Forum was initiated in 2010 by President of Azerbaijan Ilham Aliyev and the then Russian President Dmitry Medvedev with an aim to create spaces for dialogue. Co-Chairs of the forum were President of Azerbaijan and President of Russian Federations Vladimir Putin. Pondering over the major humanitarian issues, including Millennium Development Goals, and reflecting joint voices of concern for the entire humanity were the major highlights of this forum. Every single person were heard and listened in the various discussions of the forums. Held once in a year at the capital city of Azerbaijan, the forum is embodied with recommendations where honorable representatives from various international and national organizations including leaders of states debate, discuss and exchange ideas based upon their theoretical and practical knowledge. The working language was Azerbaijani, Russian and English.
Each and every participant had an opportunity to be heard and state his/her viewpoint at the forum, which was a combination of roundtables addressing issues like the convergence of technologies and the shape of the future: the main challenges of the 21st century, humanitarian aspects of economic development, innovation and their transfer into education, multiculturalism and identity: in search of the valuable agreement, national identity in the postmodern era, sustainable development and ecological civilization, advances in molecular biology and biotechnology: from theory to practice, topical issues of media in the context of globalization of information space. At the end, the forum adopted a comprehensive Baku Declaration which defined and outlined road map for finding solutions to all conflicts and challenges faced by humanity in this world.
As a tremendously successful and visionary approach of President Ilham Aliyev, Baku International Humanitarian Forum remained triumphant in bringing Azerbaijan into limelight of diplomacy wherein the issues like Nagorno-Karabakh conflict has been brought into the world's attention. The country utilized this forum, in particular, to enhance and propagate its relations with countries around the world. People from civil society, including journalists and academic community, also participated. This gives an extra leverage and opportunity to Azerbaijan to reach out to the people of any particular country and especially enhance people to people contacts. Working in such a strategically diverse diplomatic way is what we can call as a soft power image of Azerbaijan that has emerged at the world stage when the leadership of Azerbaijan is utilizing its wealth of resources not on building arms and more arms but reaching out to the world community by stretching its hands of friendship and congeniality. The forum also enhance Azerbaijan's role as one of the leading country of the world in 21st century with diversifying economy and outlook of gazing beyond future and beginning to act as one of the major regional powers.
Pakistan has a lot to learn from this forum in terms of promoting softer image, highlighting the role of country in front of the world, since the forum is one of the best examples ever of diplomatic way of achieving state's objectives.
This international forum also provides Pakistan an excellent opportunity to enhance its partnership and cooperation with countries representing their various similar standpoints on issues highlighted in different discussion forums. The forum provides opening to participants to network and develop collaboration and relations with representatives of various countries from around world. Participants from Pakistan have a heavy responsibility in this regard that they need to drag this occasion and bring back home all the related dividends cemented with this forum. As representatives of Pakistan they need to create chances for others to not only indulge in new and diverse discourse learned from the forum but also invest their energies and minds to develop ways of developing deep rooted, profit bearing linkages. Pakistani political and diplomatic leadership need to work out a better strategy in order to draw maximum benefits out of such and many other similar forums.