17 October 2013 15:46 (UTC+04:00)
409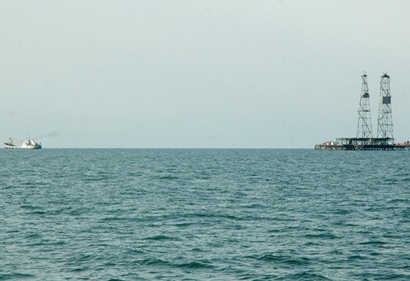 The Kazakh Navy hold an exercise 'Shagala 2013' on protection of oil and gas facilities in the Caspian Sea, the Kazakh Defense Ministry reported.

As a part of the exercise, the Kazakh naval forces must protect and defend strategic facilities, artificial islands and oil and gas facilities in the Kazakh sector of the Caspian Sea.
They will work on strengthening of the state border, protection and defense of vessels and ships at the sea and conduct live fire drills with weapons of new Kazakh rocket-artillery ships 'Kazakhstan' and 'Oral'.

The exercises will last for three days.
Related News