Iran warns over Caspian Sea pollution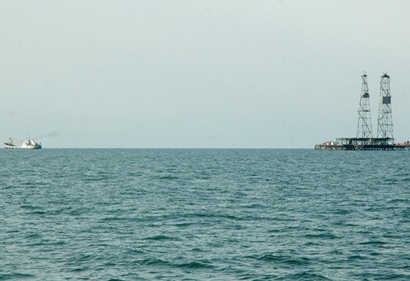 By Sara Rajabova
Bathing in the Caspian Sea should be banned due to high pollution levels, Deputy Head of Iran Department of Environment for Marine Environment Abdolreza Karbasi was quoted by IRNA news agency as saying.
"It is dangerous to swim in the Caspian Sea, as its water is polluted, thus, bathing in the sea should be prohibited," Karbasi says.
According to him, the Caspian is mainly polluted with oil, industrial and household waste, as well as sewage.
Karbasi said Iran's share in the pollution of the basin is equal to 12 percent.
He said that the sea from the Iranian part is mainly polluted with industrial and household waste.
"Around 400 million cubic meters per year of this waste is produced in the Caspian provinces of Iran, only 40 percent of which is filtrated, and the remaining part is released into the sea without any filtration," Karbasi added.
The Caspian Sea is under a constant threat of pollution. The sources of the pollution are the river flow, onshore industrial and municipal waste water, offshore and onshore oil extraction, etc.
There are also natural pollution sources in the sea like mud volcanoes. Mud volcanoes erupt frequently on the coast, on islands and on banks of the southern Caspian.