Iran's health officials warn about increased alcohol consumption among youth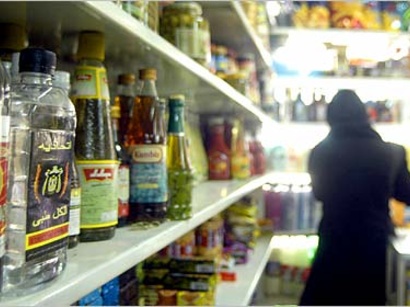 Iran's Health Ministry has issued a warning about the increase of alcohol use among young people in the country, ISNA news agency reported.

The director-general of the Health Ministry's Mental Health Department, Abbas Ali Nasehi, said that this year the problem of alcohol abuse would be the priority for the ministry.

He noted that to battle this problem, serious measures need to be taken, and the people must be informed of the problems that alcohol use can cause.

Nasehi further warned those who are preparing alcohol at home.

"Home distillation of alcohol is dangerous for people. One can get poisoned by methanol - and this toxin can cause blindness," Nasehi said. "People must know this, and the issue will be handled jointly by the Interior Ministry and the Ministry of Health."

In 2012, Nasehi said that Iran has about 2 million drug addicts in the country, and some of them are also addicted to alcohol.

In 2012, BBC reported citing Iran's health officials that the country's police withdrew the driving licences of 829 drivers, including 43 women, who had failed to pass alcohol and drug tests.

In February 2013, ISNA quoted Iran's National Police Chief Esmaeil Ahmadi-Moqaddam as saying that there are about 200,000 people in Iran who are addicted to alcohol.