Iranian official explains ban on Ahmadinejad's Wikipedia page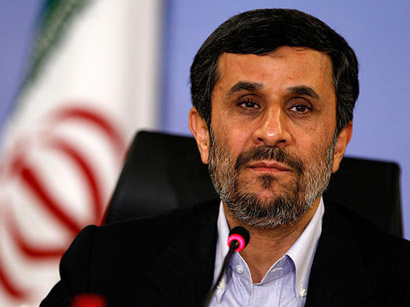 The Legal advisor of the Attorney-General, Abdul Samad Khorramabadi, has revealed reasons for the filter put on Iranian president Mahmoud Ahmadinejad's Wikipedia page in the country, Fars news agency reported.

"The filter on the president's page was not put a few days ago, it was first done 16 months ago, because of false information put on the page," the advisor said. "We have studied the information displayed on that page, and according to the Criminal Code and the Penal code of the Islamic Republic, the access to that page was closed."

A few days ago, several Iranian media outlets published news about Mahmoud Ahmadinejad's page being inaccessible in Iran.

Khorramabadi noted that Ahmadinejad's page contained certain accusations, which would have been used by Iran's enemies.

Khorramabadi said that some of Iran's media outlets released this information just now, prior to the approaching presidential elections, without doing any research.

The eleventh election of the President of Iran is scheduled to be held on June 14 to elect the seventh President, successor of Mahmoud Ahmadinejad, who is barred from standing for a third term. The elections will take place on the same day as local council elections.

The advisor warned the websites over publishing such news, and called on them to be more careful in the future.