Georgian port's CEO resigns, says no link to strike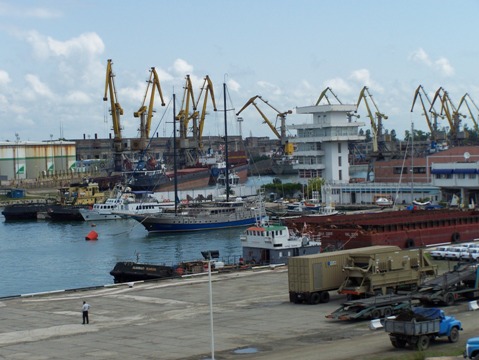 By Seymur Aliyev
CEO of the Georgian port of Poti Joseph Crowley has resigned, but he did not link this move with a recent strike of employees demanding better pay and working conditions.
"The process of handover of powers is already underway," Crowley said. "It is not associated with ongoing developments. This was planned long beforehand -- two to three months ago. This is a normal part of [doing] business."
Crowley told reporters that his deputy, Spin Davidson, will be Acting Director General of the port, Trend news agency reported.
On November 1, about 1,200 employees announced their refusal to come to work until the administration meets their demands for higher wages and normal working conditions, Georgia Times reported earlier, referring to Russian online edition Gazeta.ru. Sailors of the port fleet and a group of reservists had joined the strike as well.
Average wage of staff at the port is reportedly about $60 to $120 per month.
Though the strike committee of Poti workers, who have been protesting for seven days, began negotiations with the port administration, the situation remains tense.
Following the first round of the strike, committee member Gocha Cheminava said that so far everything comes down to the issue of wages while such matters as working conditions and health have been solved.
Cheminava said earlier that the port management had promised to determine their potential and then continue to negotiate wages. For now, the port administration has agreed to raise salaries of a group of reservists who work at the port under contracts and offered to them a salary increase of 40 percent. The workers are demanding the same salary increase for all employees of the port.
Earlier, the port's former CEO Crowley said workers' wages are increased annually at the beginning of the year and in January 2013 their salaries will rise by 20 percent.