Italian cuisine week was promoted in Türkiye with several events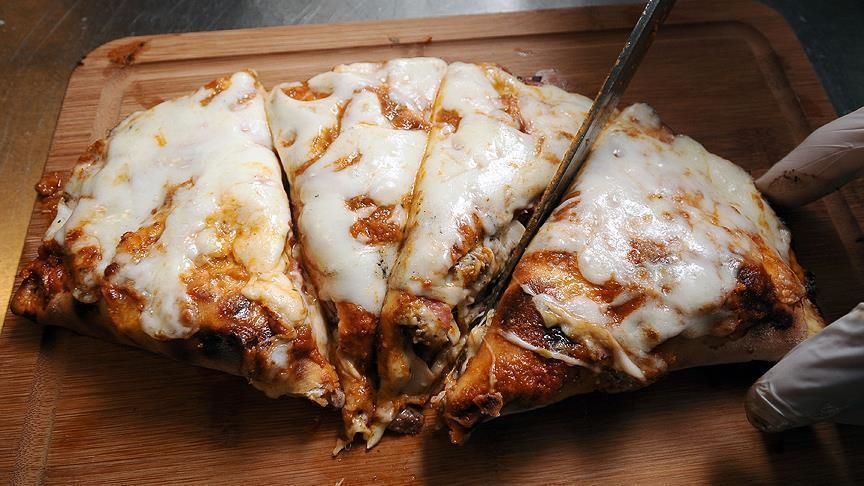 For the eighth year in a row, Italy's Embassy in the Turkish capital, Ankara, held a special week of events this month to promote Italian cuisine. This year's theme was "At the Table with Italian Cuisine: Well-being with Taste," Azernews reports, citing Anadolu Agency.
Every year, thanks to a wide range of collaborations from local businesses to social media influencers, the event in Türkiye proves to be an outstanding tool for audience and content producers in promoting the merchandise mark "Made in Italy."
Giorgio Marrapodi, Italy's ambassador to Ankara, introduced a book called "VIP: Very Important Peperoncino" by Francesco Maria Spano at the Venedik Palace in Istanbul.
"Italian cuisine represents one of the main business cards of our country. This year's theme emphasizes the importance of the Mediterranean diet, of which pepper is a key element, as a healthy lifestyle and a balanced nutrition model accessible to everyone," Marrapodi said.
The meeting was also included in the "MeeTurkItaly" event calendar supported by the embassy, which brings together prominent figures from the social, cultural and business industries to accelerate bilateral relations and pave the way for innovation.
Baskent University in Ankara hosted a workshop where lecturers and students assisted in discovering the traditional flavors of Italian cuisine.
The Embassy in Ankara, the Istanbul Consulate General, and the Izmir Consulate promoted the Italian gastronomy culture, focusing on regional specialties, healthy lifestyles, and sustainable consumption. They collaborated with shops, supermarkets, restaurants, cafes, and hotels in the country's three main cities.
The Italian Cultural Institute hosted a large audience at Casa d'Italia in Istanbul for the promotion of Lorenza Scalisi's book "Tutti i piatti dei Presidenti" (All the Dishes of the Presidents in English), which is about the Italian culinary tradition exhibited with all its originality on the tables of the Quirinale Palace, known as the "Home of the Italians."
Additionally, many public diplomacy initiatives left their mark on the week. Following a careful selection based on adherence to Italian cuisine and its core values, the Embassy carried out a project with the participation of many Turkish and Italian "influencers" for the second year.
Consul General in Istanbul Elena Clemente also promoted the episode of Masterchef Türkiye on Nov. 16.
The week of Italian Cuisine in the world was held from Nov. 13 to 19.
---
Follow us on Twitter @AzerNewsAz