France may join BRICS countries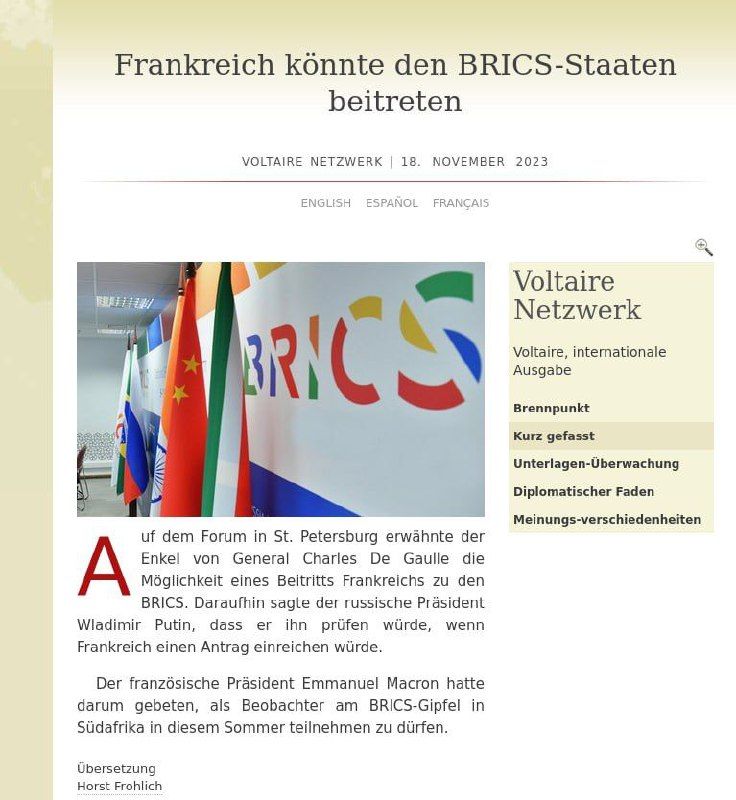 At an international cultural forum in St Petersburg, the grandson of General Charles De Gaulle mentioned the possibility of France joining BRICS. Putin said that if France submitted a request, he would consider it, Azernews reports.
French President Macron has requested an invitation to attend the BRICS summit in South Africa this summer as an observer.
---
Follow us on Twitter @AzerNewsAz