European car market grows 21% in August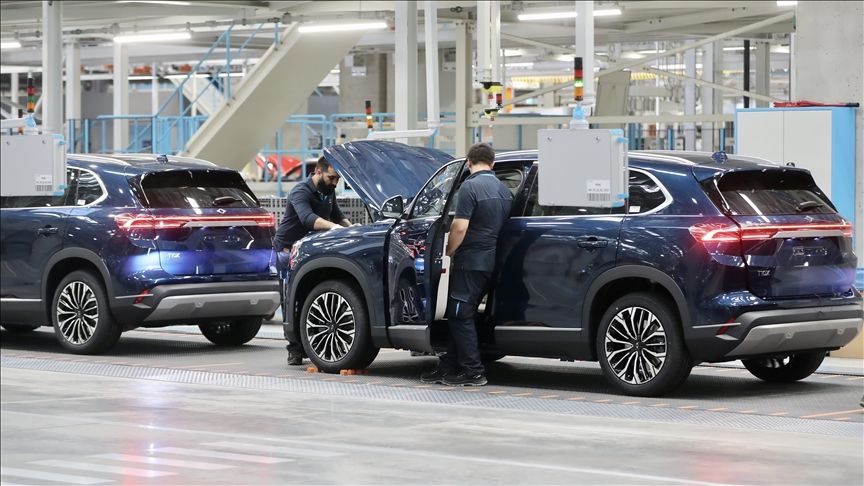 The European passenger car market expanded 21% year-on-year in August, marking the 13th straight month of growth, an industry group report showed on Wednesday, Azernews reports, citing Anadolu Agency.
New passenger car registrations in the EU totaled 787,626 units in August, the European Automobile Manufacturers' Association (ACEA) said in a statement.
"Despite August typically being a slower month for car sales, double-digit gains indicate that the EU market is rebounding from last year's component shortages," it stressed.
Most markets registered double-digit percentage gains, including the three largest: Germany (37.3%), France (24.3%), and Italy (11.9%).
The market share of battery-electric cars surpassed 20% for the first time, overtaking diesel for the second time this year and becoming the third-most-popular choice for new car buyers.
EU battery-electric car registrations jumped 118.1% from the prior year to 165,165 units in August.
Hybrid-electric cars held their position as buyers' second choice, with a 24% market share.
While gas-powered cars are still the most popular choice, the market share fell from 38.7% in August 2022 to 32.7% this August.
In January-August, new car registrations in the 27-member bloc grew substantially, 17.9%, reaching 7.1 million units.
Despite the year-on-year improvement, the market trails the pre-virus level of 9 million units sold in 2019.
---
Follow us on Twitter @AzerNewsAz