EU lawmakers endorse $535M support for defense industry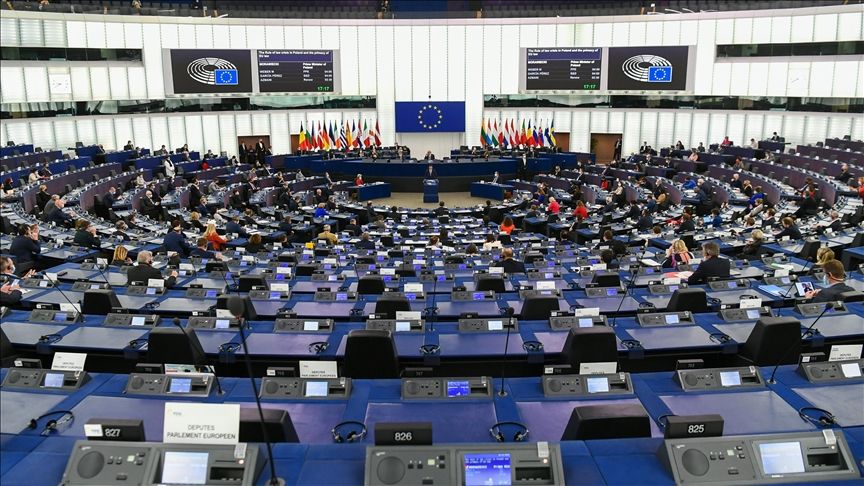 The European Parliament (EP) approved on Thursday a draft bill supporting the EU defense industry with €500 million ($535 million) amid Russia's war on Ukraine, Azernews reports, citing Anadolu Agency.
EU lawmakers endorsed the EP's negotiating position on the Act in Support of Ammunition Production, the bloc's legislative body said in a statement.
The bill, proposed by the European Commission in April, aims to "accelerate the delivery of ammunition and missiles to Ukraine and to help member states restock their arsenals."
The law allocates $535 million from the EU budget to ramp up production capacities, especially for ground-to-ground and artillery ammunition, missiles and their components.
Romanian EU lawmaker Cristian Busoi, who will lead the EP's negotiating team, called the decision a "significant step forward for the security and defense of" the EU that will help to "boost our capacity to respond to security challenges."
Talks with the Council of the European Union, the EU body representing member states, will start now, and the EP expects to give the final green light for the bill in July.
The act is based on the third pillar of foreign policy chief Josep Borrell's plan on supplying ammunition to Ukraine and accelerating military production in the EU.
The EU, however, has been criticized for its slow decision-making process despite the emergency situation, as Ukraine has been asking for more military support since early 2023 and EU members reported decreasing stocks.
---
Follow us on Twitter @AzerNewsAz