Lebanese army announces release of abducted Saudi citizen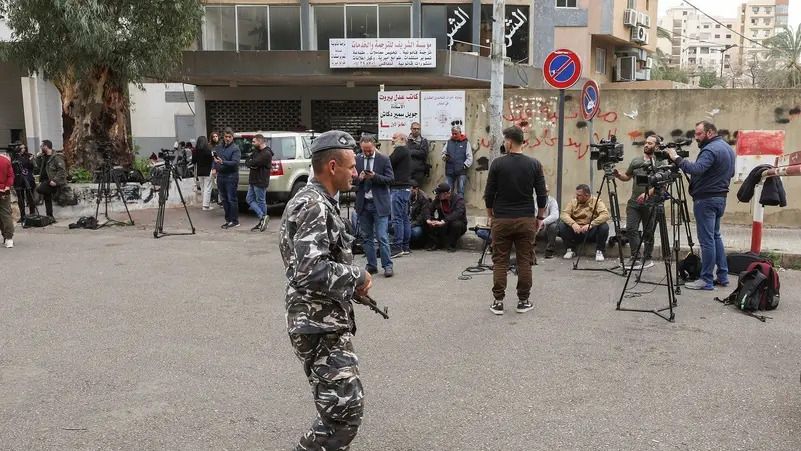 A Saudi citizen who was abducted in Lebanon over the weekend has been released in an operation on the Lebanese-Syrian border, the army said on Tuesday, Azernews reports, citing Al Arabiya.
"An intelligence unit freed Saudi citizen, Mashary al-Mutairi, during an operation on the Lebanese-Syrian border. Several people involved in the abduction have also been detained," the army said in a statement.
According to Lebanese media reports, seven people using two stolen vehicles kidnapped al-Mutairi, and three of them were dressed in military uniform to disguise themselves.
The army identified four of them and raided their homes.
Lebanon's caretaker Prime Minister Najib Mikati commended the army's efforts to release al-Mutairi and arrest the perpetrators.
"[We are keen] on controlling the security situation and [protecting] Lebanese citizens and foreign citizens in the country from any threats," Mikati said in a statement.
"We are [also] keen on [working toward] the return of all Arab brothers to Lebanon… and on preventing the use of Lebanese territories as a launchpad for practices that threaten the security and safety of Arab countries," he added.
Assailants had kidnapped al-Mutairi, who works for Saudi national airlines in Beirut, over the weekend and demanded a $400,000 ransom.
Lebanese officials said on Monday he was abducted around midnight Saturday on the road leading to Beirut's Rafik Hariri International Airport.
---
Follow us on Twitter @AzerNewsAz