Paris police, protesters clash for third night over Macron's pension reform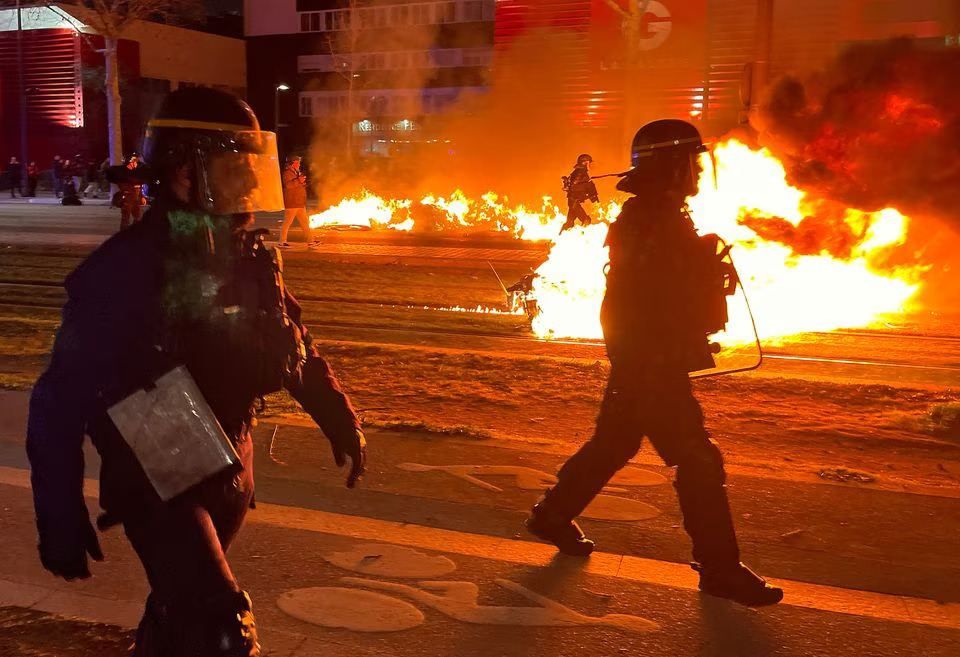 Paris police clashed with demonstrators for a third night on Saturday as thousands of people marched throughout the country amid anger at the government pushing through a rise in the state pension age without a parliamentary vote, Azernews reports citing Reuter.
The growing unrest and strikes have left President Emmanuel Macron facing the gravest challenge to his authority since the so-called "Gilets Jaunes" (Yellow Vests) protests four years ago.
Advertisement · Scroll to continue
"Macron, Resign!" and "Macron is going to break down, we are going to win," demonstrators chanted on the Place d'Italie in southern Paris. Riot police used tear gas and clashed with some in the crowd as trash bins were set on fire.
Municipal authorities had banned rallies on Paris's central Place de la Concorde and nearby Champ-Elysees on Saturday night after demonstrations that resulted in 61 arrests the previous night. There were 81 arrests on Saturday night.
---
Follow us on Twitter @AzerNewsAz