Turkish Army neutralizes 6 terrorists in North Syria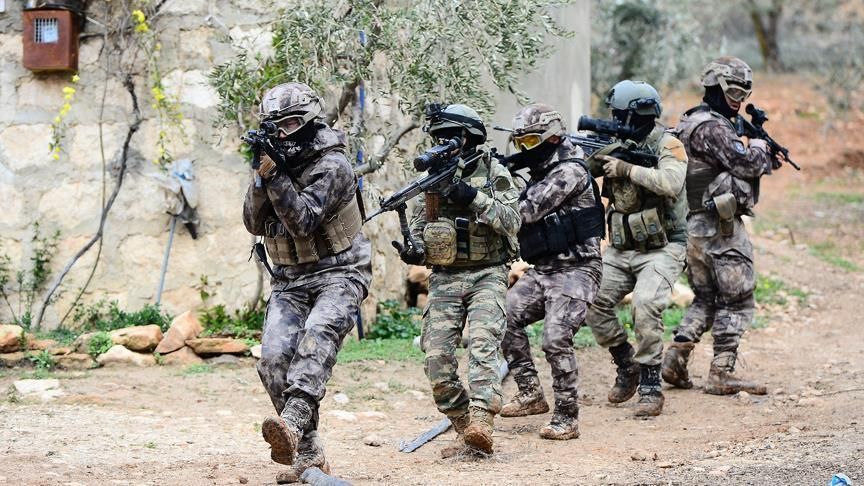 Turkish Army neutralized 6 terrorists in North Syria, Azernews reports referring to the Turkish Ministry of National Defense.
According to the ministry neutralized militants belonged to the Syrian wing of the Kurdistan Workers' Party (PKK) terrorist organization in northern Syria.
The ministry noted that PKK/YPG (People's Defense Units) militants were eliminated in the zones of anti-terrorist "Operation Peace Spring" and "Operation Euphrates Shield".
Earlier, President Recep Tayyip Erdogan said that since 1984, when PKK militants carried out a terrorist attack in Türkiye for the first time, thousands of Turkish security forces, military personnel, and civilians have died at the hands of this bloody organization.
The US and the EU have added the PKK to lists of terrorist organizations.
In recent years, the PKK has sought to shift responsibility for the bloody crimes in the region to its offshoots.
In Syria, PKK terrorists hide behind the names PYD (Democratic Union Party) and YPG, and in the last two years they have called themselves the "Syrian Democratic Forces".
In Iran, the PKK acts as the "Kurdistan Free Life Party" (PJAK).
---
Follow us on Twitter @AzerNewsAz