18 March 2019 17:56 (UTC+04:00)
1 261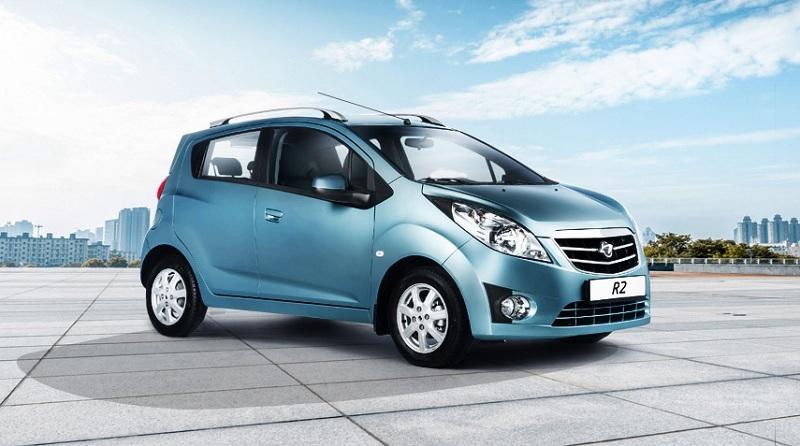 By Abdul Kerimkhanov
The launch of the Ravon brand on the Uzbek market is a natural stage of development and confirmation that the brand is developing successfully.
Currently, the Ravon brand is represented by models Ravon R2, Ravon R4, Ravon Nexia and Ravon Gentra.
Uzbek cars Ravon entered the Russian market at the end of the 2000s and took a strong position in the segment of budget cars, suddenly disappeared from car dealerships.
Dealerships still have samples of Ravon cars, however, all of them are not younger than 2015.
As the dealer noted, the lack of new cars of this brand in car dealerships in Russia is the result of a sharp price increase. Judging by the facade, the dealer does not see any prospects for Ravon. Already dismantled all outdoor advertising associated with this brand. Only when you request on the Internet you can see how it was before.
"Now we have all the cars Ravon 2015 and 2014, without a run, with a guarantee. The average cost of a car is about 500,000 rubles ($7,700)," says the dealership manager Dmitry Lvov.
Price-quality ratio allowed the concern Ravon to maintain a strong position in the niche of budget cars.
Many motorists have appreciated this brand, even created their car clubs. Yuri is one of the participants in such a community, the owner of the one and a half-year-old Ravon R4. He speaks of his car with warmth and love.
"Basically everyone is happy, no one has such large problems. There was a warranty case for R4: the door's gum fell off, the dealer changed it without any problems. People are satisfied, they took approximately within these limits - 500,000-600,000 rubles ($7,700-$9,280), and it was a bestseller at that time," says Yuri Makarenko, a participant in Ravon club pro.
The representative office of the company finds it difficult to answer further prospects for selling Ravon cars in Russia. The operator with uncertainty speaks of a possible resumption of supply closer to the summer of this year, but nobody knows how close it is to reality.
The operator by phone said that the exact dates are not known yet, orient them closer to summer.
"Prices are increasing, by how much - nobody knows yet. There will be no shipments until there is no agreement. There are many different factors: an increase in the cost of transportation costs, an increase in customs duties, an increase in the cost of components," concluded operator.
Today, local and Korean automakers have firmly occupied the niche of budget cars in Russia. The quick return of the Uzbek brand to experts seems rather vague - the ruble will not strengthen soon, and Ravon is not in a hurry to localize its production in Russia.
Diplomatic relations between Russia and Uzbekistan were established on March 20, 1992.
The trade turnover between Russia and Uzbekistan in 2018 increased by 21 percent to $5.7 billion.
The structure of Russia's exports to Uzbekistan includes metals and products, wood and pulp and paper products, machinery, equipment and vehicles, food products and agricultural raw materials, mineral products, chemical products.
The structure of imports of Russia from Uzbekistan includes textiles and footwear, chemical products, machinery, food products and agricultural raw materials, metals and products from them.
---
Abdul Kerimkhanov is AzerNews' staff journalist, follow him on Twitter: @AbdulKerim94
Follow us on Twitter @AzerNewsAz
Related News