Armenian lobby's inevitable failure at UN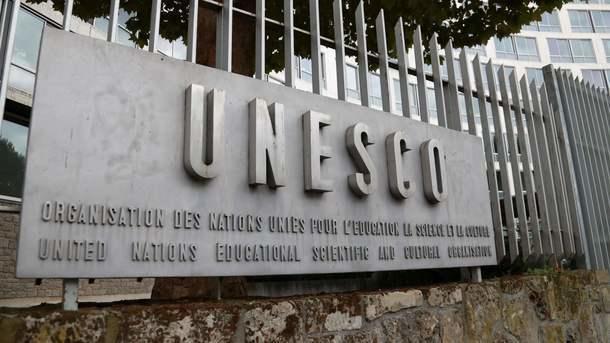 By Abdul Kerimkhanov
Armenians began to realize that they will not succeed in using international organizations to meet their demands and satisfy their ambitions.
There was a time when Armenians succeeded to organize lobbies, while pro-Armenian people could penetrate into parliaments and state structures of world powers. They had only one goal to strike all, in particular Turks and Azerbaijanis, hindering the realization of a painful dream - the creation of "Great Armenia".
Billions were spent to make a seat for pro-Armenian people in parliaments and presidential administrations of different countries. But why "Great Armenia" yet remains a dream?
Armenian analyst Sergei Bablumyan came up with the truth, whose statement can be called an insight on behalf of a part of Armenian society, still capable of logical analysis.
In connection with the withdrawal of Israel and the U.S. from UNESCO, Bablumyan reminded that at one time the Armenians dreamed of reaching the UN rostrum to demand that the territories of present-day Turkey be returned to them, including Mount Agrydag, the appropriation of which is an unhealthy fantasy of Armenians. Armenians pinned hope that their voice would be "heard" and the UN would take the land from Turkey and transfer to the "long-suffering Armenia".
After the collapse of Soviet Union collapse, Raffi Hovhannesyan became the first diplomat of independent Armenia, then was followed by four more ministers and, finally, the current Zohrab Mnatsakanyan. They have been to the UN many times and participated in its meetings, but none of them dared to say about the "return of lands". And the reason is not the loss of relevance of the problem, or drop from agenda.
"Armenia has not enough power for it," the Armenian journalist complained. It is time for Armenia to assess its real chances and admit that it is in no condition to stand against Turkey. Such cases require enough military and economic strength.
Armenia has deprived itself of any chance to become strong and respected. In the wake of the popular movement, the new authorities of Armenia could grasp attention for a while, but now are losing their authority. At first, this popularity and attention allowed Nikol Pashinyan to make some loud statements and even put forward conditions in the Karabakh issue, demanding the Karabakh separatists to join the negotiation process a party.
Today, the negotiations continue in their previous, agreed 25 years ago, and Armenia itself also speaks about the "third party" more and more quietly. Because Yerevan understood about the impossibility of satisfying territorial ambitions with the help of the Armenian revolution's popularity.
Armenia will never become a strong state enough to impose conditions. The country could become a more or less respected member of the world community if Yerevan voluntarily refuses to occupy the territories of neighboring Azerbaijan and abondon the sick dreams of a "Great Armenia".
Yerevan can return Azerbaijani lands and heal humanly but does not want to. At the same time, Armenia needs to refuse from its intention to appropriate the Turkish territories.
In short, the desires and capacities of this small, but aggressive country never coincide with each other and bound to fiasco.
---
Abdul Kerimkhanov is AzerNews' staff journalist, follow him on Twitter: @AbdulKerim94
Follow us on Twitter @AzerNewsAz