Uzbekistan - first in number of labor migrants in Russia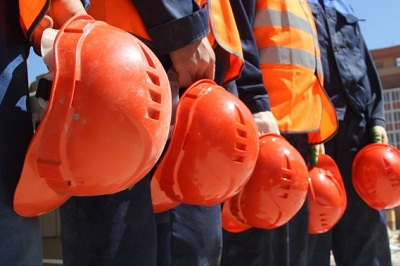 By Trend
Most labor migrants who entered Russia since the beginning of 2018 came from Uzbekistan, Uzbek media reported.
From January to September 2018, more than 3.4 million citizens of Uzbekistan entered Russia, including 1,573,791 people for working purposes. Uzbekistan is followed by Tajikistan, from where 1,745,554 people came to Russia, including 790,116 people for working purposes.
Ukraine ranks third (347,272 people entered Russia for employment), and Kyrgyzstan ranks fourth (247,658 people).
Foreign citizens more often come for work to Moscow, 1,249,664 labor migrants have been registered in Moscow since the beginning of the year. Also, foreigners came for work to St. Petersburg and the Leningrad Region (718,567 people), the Moscow Region (343,508 people), and the Sverdlovsk Region (100,485 people).
Other Russia's regions popular among labor migrants include Krasnodar Krai, Samara Region, Novosibirsk Region, Khanty-Mansi Autonomous Area, Krasnoyarsk Krai, Irkutsk Region and Tatarstan Republic.
----
Follow us on Twitter @AzerNewsAz