14 November 2018 12:00 (UTC+04:00)
1 905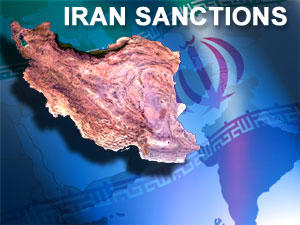 By Leman Mammadova
The United States will further increase its pressure on Iran to prevent oil exports.
U.S. National Security Adviser John Bolton stated that the main target is to reduce oil exports of Iran to zero.
"Now, our intentions are to put more pressure on them," he said.
According to the first phase of sanctions imposed in August, Iran is banned from using U.S. dollars in trade operations, acquiring passenger aircrafts and importing their parts. Foreign companies are also banned to invest in Iran's auto industry.
More than 700 Iranian individuals, entities, aircraft and ships were placed on List of Specially Designated Nationals and Blocked Parties administered by the Treasury Department's Office of Foreign Assets Control. Over 300 of these designations are new targets, while the remaining ones are reinstated following their removal pursuant to the JCPOA.
In fact, all the sanctions are directed against energy, shipping, auto industries, trade area and financial transactions.
The sanctions will also be applied to third countries. The main target of new sanctions is the Iranian National Oil Company, the Iranian Oil Trading Company and the National Tanker Company. The sale of oil and oil products from Iran will be banned.
But, what will be the impact of these sanctions on Azerbaijan?
As Iran is a close neighbor of Azerbaijan, large-scale tension is an undesirable situation for the region.
Washington seeks to stop the oil export from Iran completely. However, Azerbaijan imports gas, not oil from Iran. Although 8 countries, including Turkey, have been partly excluded from the sanctions on oil and gas imports from Iran. The exact scale of sanctions has not been determined.
In August, Washington clearly stated that the Shahdeniz and the Southern Gas Corridor were free from sanctions against Iran, although Azerbaijan has not been included in this list.
Azerbaijan can benefit from sanctions due to higher oil prices in the world market as a result of sanctions on oil imports from Iran.
Richard Kauzlarich, Professor at Schar's School of Policy and Government at George Mason University, told BBC News Azerbaijan that the exclusion of the Shah Deniz project involving the Iranian state oil company has not seriously differed from the previous position of the United States, but said that future projects in Azerbaijan will not be protected from sanctions.
On May 8, Trump announced that the United States abandoned the nuclear deal with Iran. Trump criticized the nuclear agreement signed during the presidency of Barack Obama by saying that it was weak and met Iran's interests. The U.S. President condemned Iran over uranium enrichment and banned arms production in violation of the terms of the agreement. In addition, Trump said he intends to restore sanctions against Iran.
On November 5, sanctions imposed by Donald Trump administration against Iran came into force. This is the second phase of the sanctions that began in August.
At the time, the U.S. has restored large-scale sanctions that have been ceased as a result of agreeing to a Joint Comprehensive Plan of Action on Tehran's nuclear program.
Iran's nuclear agreement was signed in October 2015 and came into force in early 2016 to lift sanctions against Iran. Instead, Iran has agreed to be monitored by the international community in the nuclear industry, and has promised to develop only nuclear energy. However, Donald Trump decided to withdraw from the agreement after he was elected president of the United States.
Despite the discontent of the Trump administration, other countries that have signed the agreement are reluctant to impose new sanctions on Iran. China, Russia and Turkey, have already said they will continue to trade with Iran. Only Korean, Japanese and Indian companies stated they would gradually reduce trade relations with Iran. The Joint Statement by the Foreign Ministers of the European Union, Britain, France and Germany states that the nuclear agreement has been worked out as intended and "fulfills its purpose".
---
Follow us on Twitter @AzerNewsAz
Category News