2 October 2018 15:46 (UTC+04:00)
2 527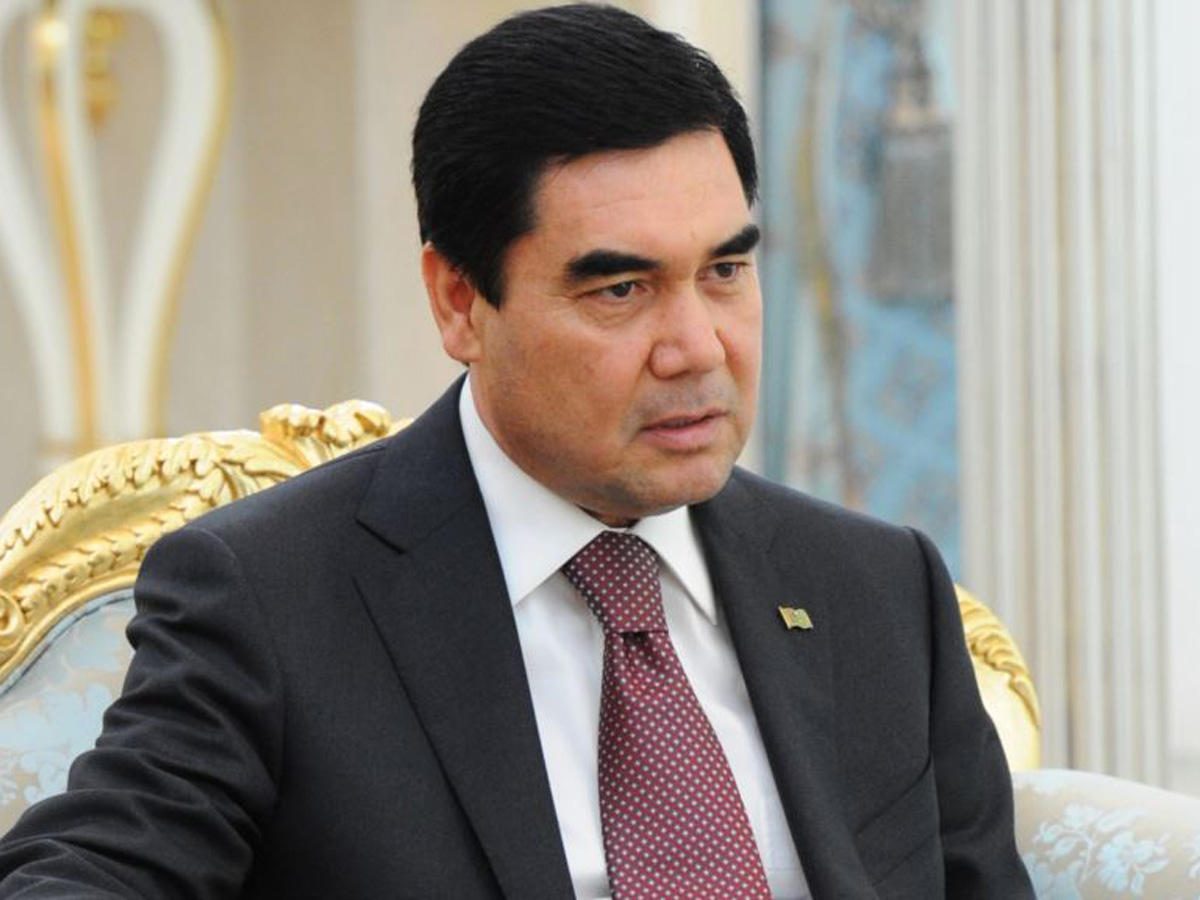 By Abdul Kerimkhanov
The Turkmenistan-Afghanistan-Pakistan-India (TAPI) gas pipeline project is open for participation of interested companies.
This was stated by Turkmen President Gurbanguly Berdimuhamedov who as part of his working visit to New York took part in the Turkmenistan-U.S. business forum.
Speaking at the forum, he noted that American partners can realistically assess the possibilities of their participation in the project.
The project, of course, has great prospects, opening up a new direction of energy flows. It will provide fuel for such large, dynamically developing economies as the Indian and Pakistani ones. In the future, it will provide an opportunity to enter other growing markets in the Asia-Pacific region.
Turkmen President expressed gratitude to the American partners for the initiative to organize this meeting, which provides a good opportunity for an exchange of views on the prospects of Turkmen-American cooperation in the economic sphere.
In his speech, he called the U.S. one of the important trade and economic partners of Turkmenistan. Turkmenistan views the U.S. as one of its priority partners, with whom it intends to build relations for a long-term, strategic perspective, Berdimuhamedov said.
Once again inviting interested companies to a wide, full-fledged cooperation, corresponding to the huge mutual potential, he wished all the participants of this meeting productive work.
Turkmenistan is among the four countries in the world with the largest reserves of natural gas, along with Russia, Iran and Qatar.
Gas production at oil and gas fields in the Turkmen sector of the Caspian Sea may be 5 billion cubic meters per year, and this figure may increase to 10 billion cubic meters in the future.
In total, Turkmenistan has the opportunity to export up to 30 billion cubic meters of gas to the west.
The TAPI pipeline will run from Galkynysh – the largest gas field in Turkmenistan – through the Afghan cities of Herat and Kandahar, and finally reach the Fazilka settlement located near the India-Pakistan border.
The total length of the pipeline is 1,814 kilometers, including 214 kilometers in the territory of Turkmenistan, 774 kilometers in Afghanistan, 826 kilometers in Pakistan to the settlement of Fazilka on the border with India. The preliminary cost of the project is $10 billion. Annual capacity of the gas pipeline will be 33 billion cubic meters.
Category News