20 April 2018 14:06 (UTC+04:00)
2 522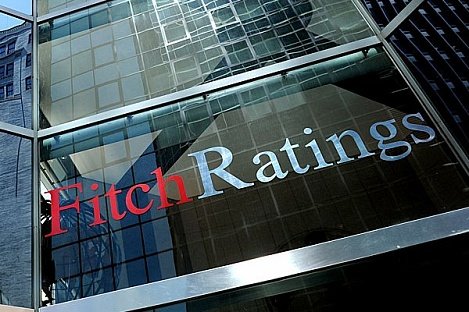 By Kamila Aliyeva
Fitch Ratings, the international rating agency, affirmed Kazakhstan's long-term issuer default rating (IDR) at 'BBB' with 'Stable' outlook on April 17.
The key factor supporting Kazakhstan's rating is the strong state and external balance sheets, which are supported by significant state savings and substantial net foreign assets.
"The economy continues to adapt to the shock of oil prices in recent years, which is facilitated by higher exchange rate flexibility, monetary policy reforms, ongoing restructuring of the banking sector and fiscal incentives," Fitch analysts said.
Growth of real gross domestic product (GDP) was 4 percent in 2017, which in general reflects the growing volumes of oil production in Kazakhstan after the resumption of production at the Kashagan field. At the same time, diversification of the economy and development of the private sector remain among the priorities of the authorities.
The situation in the monetary sphere and the foreign exchange market has improved in recent months, as evidenced by a reduction in inflation, a decrease in dollarization of deposits and an increase in the stability of the exchange rate.
"This reflects the gradual strengthening of the monetary policy pursued by the central bank of the country, and at the same time a favorable situation in the field of oil prices," the analysts emphasize.
State finance remains a favorable rating factor. According to Fitch's forecasts, the budget deficit in 2018 will decrease to about 2.2 percent of GDP, taking into account the completion of the Nurly Zhol incentive program and cost containment under the new budget rule.
The sovereign balance remains strong with low public debt (19.8 percent of GDP at the end of last year) and assets in the National Fund of the Republic of Kazakhstan (NFRK) in the amount of 36.9 percent of GDP at the end of 2017.
Currently, analysts expect that an increase in oil prices coupled with a reduction in transfers to the budget under the budget rule will result in the strengthening of the assets of the National Fund in 2018.
The indicators of Kazakhstan's foreign finances are good. Net sovereign foreign assets were 47.3 percent of GDP at the end of 2017, reflecting the assets of the NFRK and significant foreign exchange reserves covering almost 15 months of payments on the current account. However, Fitch expects to reduce the current account deficit to less than 3 percent of GDP from 2018 against rising oil prices and exports, which should further strengthen external assets within the forecast horizon.
The 'Stable' outlook reflects Fitch's assessment - the positive factors and risks for the ratings are now balanced. Fitch assumes that the price of Brent crude will average $57.5 per barrel in 2018 and 2019.
---
Kamila Aliyeva is AzerNews' staff journalist, follow her on Twitter: @Kami_Aliyeva
Follow us on Twitter @AzerNewsAz
Related News