Tajikistan may resume power supplies to Uzbekistan in March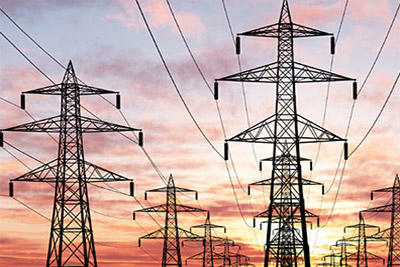 By Kamila Aliyeva
Tajikistan will begin supplying electricity to Uzbekistan in late March or early April this year.
The total volume of exports of Tajik electricity to the neighboring country will amount to at least 1.5 billion kilowatt-hours per year, according to a source in the government of Tajikistan, Central Asian media outlets reported.
To date, Dushanbe and Tashkent have agreed on the price of supply of Tajik electricity to Uzbekistan.
In summer, Uzbekistan will purchase Tajik electricity for two U.S. cents per kilowatt, in winter - 2.5 cents per kilowatt.
"Tajikistan may start supplying electricity to a neighboring country at any time, but the restoration of 60 km of power lines connecting southern Uzbekistan with Tajikistan and the implementation of the relay protection and automation project in Tursunzade have not yet been completed, but work in this direction is accelerating," according to the source.
Earlier, Tajik Minister of Energy and Water Resources Usmonali Usmonzoda stated that Tajikistan may begin supplying electricity to Uzbekistan in the summer of 2018.
He then noted that following the withdrawal of Tajikistan from the Central Asian unified energy system in November 2009, the energy systems of Tajikistan and Uzbekistan underwent significant changes.
"After the withdrawal of our country from the unified energy system, Tajikistan established the supply of its own electricity to the north of the country, which previously used Uzbek and Kyrgyz electricity. Uzbekistan started to provide its Southern territories, which previously consumed Tajik electricity, itself," the minister said.
Both Tajikistan and Uzbekistan are determined to restore the regional energy system, according to the official.
"For this, Uzbekistan has to restore 60 kilometers of power lines connecting the south of the country with Tajikistan; it is necessary to implement a project of relay protection and automation," Usmonzoda said.
Over 18 billion kilowatt hours of electricity, which allowed the country to provide electricity without imposing a limit, were produced in Tajikistan in 2017.
Previously, Central Asia had a unified energy system. It included 83 power plants with total capacity of 25,000 megawatts in the territory of Uzbekistan, Tajikistan, Kyrgyzstan, Turkmenistan and southern Kazakhstan.
In winter, Tajikistan and Kyrgyzstan accumulated water in reservoirs and received electricity and energy resources (coal and natural gas) from Kazakhstan, Turkmenistan and Uzbekistan. In summer, Tajikistan and Kyrgyzstan sent water to Uzbekistan and Kazakhstan for irrigation farming.
However, after Turkmenistan and Uzbekistan left the unified energy system of Central Asia in 2003 and 2009, respectively, the system ceased to function.
---
Kamila Aliyeva is AzerNews' staff journalist, follow her on Twitter: @Kami_Aliyeva
Follow us on Twitter @AzerNewsAz