WB to assist in development of gasification in Uzbekistan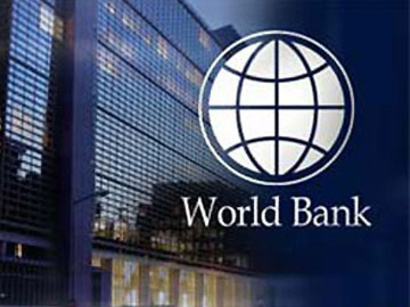 By Kamila Aliyeva
The World Bank will take part in the development of the General Scheme for the development of gas supply and gasification in Uzbekistan by financing separate components, the press service of Uzbekneftegaz JSC reported.
The meeting, which was attended by representatives of the World Bank and the management of Uzbekneftegaz, took place in early February this year.
The main purpose of the visit of the WB mission was to discuss issues of budgetary support to the oil and gas industry and financing projects of Uzbekneftegaz.
Ulugbek Ashurov, Deputy Chairman of the Management Board for Economics and Finance of Uzbekneftegaz, said that it is planned to carry out a number of reforms and increase the company's presence on the international market.
The development of the General Scheme for the development of gas supply and gasification of Uzbekistan is also underway. All this will contribute to the financial strengthening of the industry.
The World Bank was offered limited participation in the development of the General Scheme, by financing such separate components as the assessment of economic efficiency and investment volumes, assistance in the development of tariff policy, according to the company's message.
In January, First Deputy Economy Minister of Uzbekistan Mubin Mirzaev told reporters that since April 1, 2018, the price for natural gas for domestic consumers is planned to be increased by 10 percent.
The government also expects in the medium term to bring domestic gas prices in line with the introduction of market mechanisms for the realization of energy resources.
Over the past three years, domestic gas prices in Uzbekistan have grown by more than 1.5 times. The last time when the cost of "blue fuel" for all categories of users of Uzbekistan has been increased by 7 percent was July 15, 2017. In particular, the cost of 1,000 cubic meters of natural gas sold to wholesale consumers rose to 263,400 soums ($32.5).
Currently, JSC Uztransgaz (a subsidiary of Uzbekneftegaz which controls the transportation of gas in Uzbekistan), operated about 120,000 kilometers of gas distribution networks of low and medium pressure, through which gas is supplied to 3.3 million residential houses and 83,000 wholesale consumers, and also is exported to China, Russia and other countries of Central Asia.
In recent years, domestic gas consumption in the republic has grown 1.3 times and is about 50 billion cubic meters per year.
Natural gas production in Uzbekistan increased by 0.5 percent in 2017 up to 56.417 billion cubic meters compared to 2016.
---
Kamila Aliyeva is AzerNews' staff journalist, follow her on Twitter: @Kami_Aliyeva
Follow us on Twitter @AzerNewsAz