Kazakh National Bank forecasts inflation to decline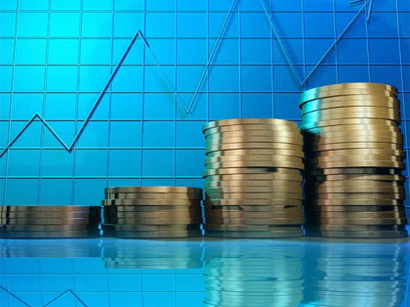 By Kamila Aliyeva
The Kazakh National Bank forecasts inflation in the country to enter the level of 4-6 percent by early 2019.
Inflation will gradually decline in Kazakhstan till 2019, according to the bank's report.
During the fourth quarter of 2017, indicators will be closer to the upper boundary of the target corridor of 6-8 percent, and in 2018 a smooth entry into the target corridor of 5-7 percent will begin.
"The trajectory of entering the target corridor, as compared with the estimates in the previous forecast round 'July-August 2017' has changed upwards, reflecting the shocks in the supply of meat products and fruit and vegetable products, as well as shocks in the fuel market and the weakening of the tenge's exchange rate against U.S. dollar caused by non-fundamental factors, which led to an increase in inflation expectations. At the same time, the effects of these shocks in the second and third quarters of 2018 are expected to be exhausted," the bank reported.
The National Bank expects that stable oil and grain prices, a reduction in inflation expectations and weak disinflationary pressure from domestic demand, will lead to inflation entering in the target corridor of 4-6 percent in early 2019.
As a baseline scenario, the oil price is considered to be at the level of $50 per barrel. Also, the projected economic growth rates, according to the latest estimate, will accelerate to 3.5 percent (3.1 percent in the previous forecast round) in 2017 and somewhat weaken to 2.8 percent in 2018 (3 percent in the previous forecast round).
"The revision of the growth rate is associated with the acceleration of the recovery processes in the real sector of the economy in the third quarter of 2017. The main contribution to the growth of the economy was made by an increase in the extraction of mineral resources. The positive dynamics in other sectors of the economy remains in place. The short-term economic indicator, based on the change in the indices of the output for the basic industries, grew by 5.4 percent in the first ten months of 2017 as compared to the same period of the previous year. As expected, the growth of investments in fixed assets continues to support the growth rate of the economy," the bank's report stated.
It is expected to maintain the current moderate growth rates of investment against the background of expansion of production activity, according to the National Bank.
---
Kamila Aliyeva is AzerNews' staff journalist, follow her on Twitter: @Kami_Aliyeva
Follow us on Twitter @AzerNewsAz