Turkey may close Incirlik base for U.S. air force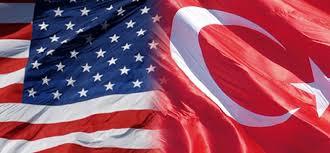 By Kamila Aliyeva
Turkey may close the Incirlik military base for the U.S. Air Force as diplomatic rift between two countries escalates further, Turkish media outlets reported on October 9.
The Incirlik Air Base is one of the main bases of the United States and the NATO alliance in the region. Aircrafts of the countries of the international coalition led by the United States, which participates in air operations against ISIS, are based here.
The reason for this move is that the U.S. previously suspended the issuance of visas to Turkish citizens.
Recent events had forced the U.S. government to reassess Turkey's 'commitment' to the security of American mission services and personnel in the country, the U.S. embassy in Ankara said in a statement.
This decision followed the October 4 arrest of a Turkish national who works at the U.S. consulate in Istanbul for alleged involvement in the July 2016 coup attempt aimed to overthrow the Turkish president. The U.S. embassy stated earlier that it was "deeply disturbed" over the arrest and rejected the allegations against the employee as "wholly without merit".
Following this, the Turkish Embassy in the U.S. also announced that processing non-immigrant visa applications have been suspended. Non-immigrant visas are issued to the people who travel for tourism, medical treatment, business, temporary work or study.
Previously, U.S. President Donald Trump and his Turkish counterpart Recep Tayyip Erdogan met in New York, where Trump praised Erdogan as a friend despite tensions in two countries' relations over a number of issues.
This latest incident aggravated the already tense relationship between Washington and Ankara. The two countries have clashed over the U.S. support for Kurdish rebels in Syria as well as Turkish demands that the United States extradite Fethullah Gülen, a cleric whom Ankara blames for a military coup attempt of last July.
In addition, Ankara's rapprochement with Russia and purchase of S-400 missiles become the subject of criticism by the U.S.
---
Kamila Aliyeva is AzerNews' staff journalist, follow her on Twitter: @Kami_Aliyeva
Follow us on Twitter @AzerNewsAz