American general names Russia "existential threat" to U.S.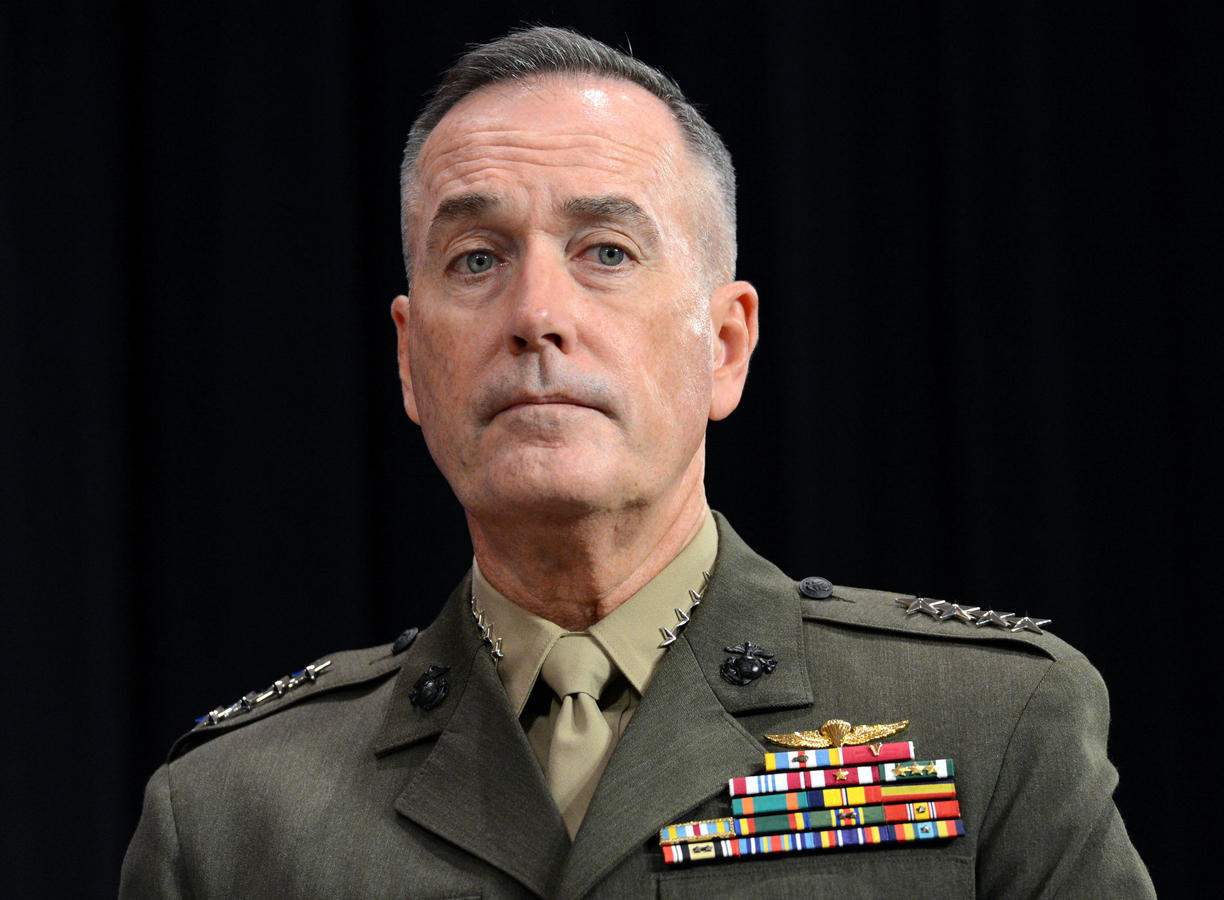 By Kamila Aliyeva
The U.S. chairman of the joint chiefs has named Russia as a 'threat' for his country.
General Joe Dunford told the Senate Armed Services Committee that Russia, as well as China, due to their military potential, threatens the existence of the United States, RIA Novosti reported.
"Today, Russia represents the largest set of military challenges and remains the only potential existential threat to the U.S. Russia continues to invest in a full range of opportunities aimed at limiting our ability to project power in Europe and our allied commitments to NATO," Dunford said.
Russia has broad military capabilities, a "nuclear triad" on earth, in the air and under water, as well boosts cyberspace power.
The U.S. ranks first in terms of military power and armed forces strength followed by Russia and China, according to the Global Firepower rating for 2017.
"Although North Korea, Iran and the ISIS represent a regional and global threat and clearly demonstrate their malicious influence, none of them represents an existential threat to our nation. Russia and China fell for another category," Dunford testified.
He further noted that the United States believes that it is in their interest to preserve the Open Skies Treaty with Russia.
"The United States believes it will be better if the Treaty on Open Skies with Russia continues to be implemented," Dunford said, adding that "if Russia does not comply with its provisions, then the treaty is not needed."
On Tuesday, The Wall Street Journal reported that the U.S. authorities intend to announce the imposition of restrictions on the flights of Russian military aircraft over the territory of the United States. Such a decision, according to the publication, was taken by Washington because of the restrictions that Russia imposed on flights over the Kaliningrad region. Restrictions can be imposed on observation flights over Alaska and Hawaii.
Although, the relations between Russia and the U.S. are rather strained, both sides see the need to maintain military dialogue over a number of international issues.
In February 2017, General Valery Gerasimov, chief of the General Staff of the Russian Armed Forces, held a meeting with Dunford in Baku – the capital of Azerbaijan.
The sides outlined vectors of joint work aimed at easing tensions and preventing military incidents. They also exchanged views on the current state of the Russia-U.S. relations, international security situation in Europe, the Middle East, North Africa and other key regions of the world, according to the Russian Defense Ministry.
---
Kamila Aliyeva is AzerNews' staff journalist, follow her on Twitter: @Kami_Aliyeva
Follow us on Twitter @AzerNewsAz