Iran eyes new petrochemical markets in Africa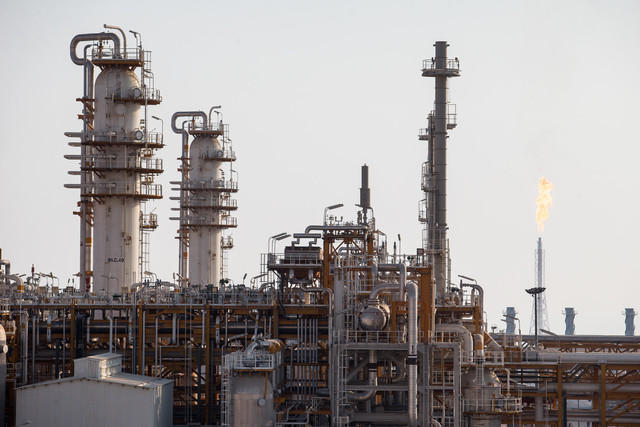 By Trend
Islamic Republic's petrochemical sector is one of the country's rapidly growing industrial sectors, which experienced a 7-percent growth in nominal capacity during the last fiscal year.
Iran's actual petrochemical output capacity is around 63 million tons per year.
The country hopes to bring the capacity to 120 million tons by 2020 and 160 million tons by 2025.
Iran's Sixth Five-Year National Development Plan (2016-2021) has envisaged attraction of $40 billion worth of investment to the petrochemical sector.
The latest statistics indicate that Iranian petrochemical plants produced 22.6 million tons of petrochemical products during the first five months of the current fiscal year that started March 20, meanwhile the value of exported products accounted for $4.6 billion (9.2 million tons) in the mentioned period.
Iranian petrochemical companies are seeking new markets in Africa, in a bid to diversify their target markets. Amir Kabir Petrochemical Company has sent a cargo of petrochemical products including light, heavy and light linear polyethylene to Egypt this year.
Egypt consumers will test the products and if satisfied will order new cargos, Ehsan Khorramdel, an official with the company said Sept. 25, Shana news agency reported.
He also referred to Tunisia and Kenya as two other customers of Amir Kabir Petrochemical company products.
It is not the first time that Iranian petrochemical sector activists express interest in marketing their products in Africa.
Last year Iran's Association of Petrochemical Industry Corporation (APIC) said that finding new petrochemical markets in African countries is among the priorities.
---
Follow us on Twitter @AzerNewsAz