Construction of Istanbul's third airport continues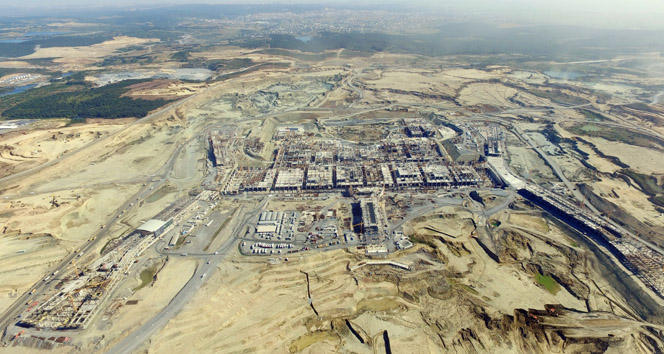 By Trend
Construction of Istanbul's third airport has been completed by more than 60 percent, the Turkish media reported on September 8.
Currently, the construction of the first runway, the length of which is 3.7 kilometers, and the width is 60 meters, continues. According to the project, the second runway will be 4.1 kilometers long, and 60 meters wide.
"Currently, construction and assembling work is underway on the construction of 28 bridges and a hydrometeorological tower at the airport. More than 31,000 employees are involved in the construction work," the reports say.
About 300 passenger and baggage elevators will be installed at Istanbul's third airport. The first part of the airport will be commissioned in late October 2018.
Earlier, the air transport department of Turkish Ministry of Transport, Maritime Affairs and Communications told Trend that the construction of the airport will cost 10 billion Turkish liras.
The third airport is being built near the Lake Terkos in northern Istanbul.
Initially, the airport will serve 90 million passengers per year, and further, this figure will increase to 150 million.
Currently, 55 airports operate in Turkey.
---
Follow us on Twitter @AzerNewsAz