Azerbaijan's gas supply to contribute to Europe's energy security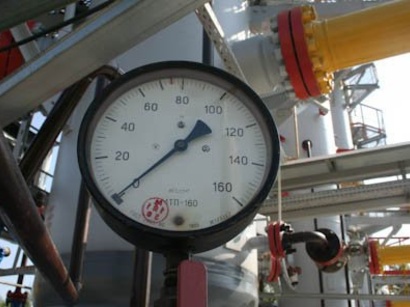 Supply of Azerbaijani gas will contribute to Europe's energy security, Ambassador of Azerbaijan to the US Elin Suleymanov said.
He made the remarks during the Atlantic Council's discussion of "Developing a Western Energy Strategy for the Black Sea Region and Beyond".
"I would say that, first of all, the issue of European markets, it's not – it's not the amount of supply," he said. "It's not the volume of gas which is available. It matters not how much gas you get, it matters the security and the uninterruptible supply of gas. I mean, that's the most important issue. Security of supply is perhaps more important than the volume set."
Diversity of gas supply means definitely its security, according to Suleymanov.
In these terms, of course, the Southern Gas Corridor is the underpinning and main project at this moment, and there is a need for interconnectors in the Balkan region and the Black Sea region, which are very important to be built to expand the infrastructure, he said.
The Southern Gas Corridor is one of the priority energy projects for the EU. At the initial stage, the gas to be produced as part of the Stage 2 of development of Azerbaijan's Shah Deniz field is considered as the main source for the Southern Gas Corridor projects. Other sources can also connect to this project at a later stage.
As part of the Stage 2 of the Shah Deniz development, the gas will be exported to Turkey and European markets by expanding the South Caucasus Pipeline and the construction of Trans-Anatolian Natural Gas Pipeline and Trans-Adriatic Pipeline.
"And we know we're not going to replace the Russian gas, but to understand that the more supply – the more secure supply, the more diverse of the European supplies would basically mean good things for all us, including Gazprom, who is also competing on the market, of course," Azerbaijani ambassador said.
"The other thing is that the Azerbaijani approach has never been anti-Gazprom or in an effort to replace the Russian gas," Suleymanov said. "Azerbaijani approach to European energy security and diversity is not anti-somebody, it is actually pro-European – pro-European energy security."
---
Follow us on Twitter @AzerNewsAz