Tehran ready to supply Azerbaijani oil to Persian Gulf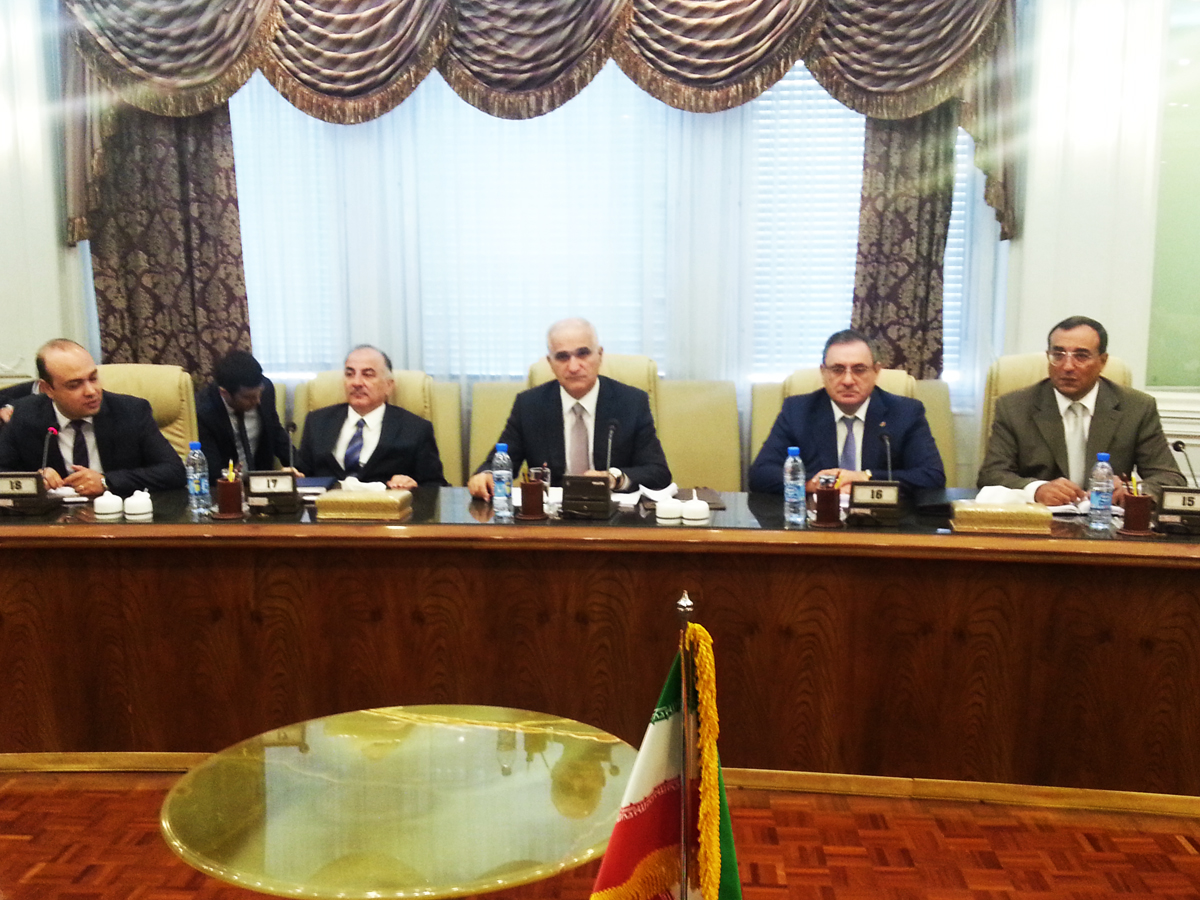 By Gulgiz Dadashova
Tehran has voiced readiness to carry out swap deliveries of Azerbaijan's oil to the Persian Gulf region.
Iran's oil minister Namdar Zanganeh said oil can be transported from Iran's Neka port on the Caspian Sea via pipeline (with a pumping capacity of 500,000 barrels a day) to the Tehran Oil Refinery.
"Instead, Azerbaijan will get oil on the southern borders of Iran," Zanganeh said on August 4 in Tehran, noting that after lifting the sanctions on Iran it will be possible to sign an agreement and start working on this directions.
He recalled that Iran could also cooperate with Azerbaijan in the oil and gas sector in the Caspian Sea.
"We have put forward concrete proposals for cooperation in the Caspian Sea and we look forward to a response from the Azerbaijani side. If an agreement is reached, it will be possible to sign a corresponding document at a meeting of the heads of state," he said, adding that it would be easy to do from a technical point of view.
"Our companies have extensive experience in the oil and gas sector. We would be glad if Azerbaijan's government supports them and creates conditions for these companies' work in the country. Your companies can also work in Iran," said Zanganeh.
Stressing Iran's extensive experience in the production of petroleum equipment, the minister also offered Azerbaijan to jointly manufacture oil equipment.
Azerbaijan, in turn, invited Iran to use its gas storage to keep gas and use it during the period when consumption grows, along with cooperating in oil and gas engineering, and joint production of oil and gas equipment.
At a meeting with Zanganeh, Economy and Industry Minister Shahin Mustafayev said Azerbaijan and Iran are ready for joint investments in the production of petroleum equipment.
"Having analyzed the needs of both the Azerbaijani and Iranian oil companies for 20 years ahead, we are ready for joint production of oil equipment," he added.
Mustafayev further said Azerbaijan is seeking to transport oil in different directions, as well as to have mutually beneficial cooperation.
"We have a pipeline running to Russia, and we carry out deliveries to Georgia and Turkey via another one," said Mustafayev. "For us, it is strategically important not to depend on one direction and to establish mutually beneficial cooperation. We are willing to cooperate [in this area] with Iran as well."
Azerbaijan exported 13,869 million tons of oil from January to May 2015, down 3.2% against the same period in 2014.
--
Follow Gulgiz Dadashova on Twitter: @GulgizD
Follow us on Twitter @AzerNewsAz