SOCAR opens new fuel station in Ukraine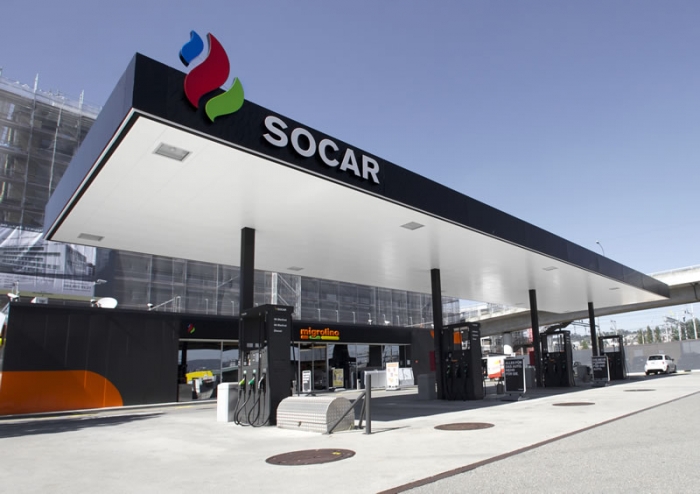 By Aynur Jafarova
Azerbaijan's state energy company SOCAR has commissioned a new gas-filling station under its own brand in Ukraine's Odessa region, SOCAR said on July 9.
This is the ninth gas-filling station in Odessa which is included in the structure of SOCAR Ukraine.
The fueling station was put into operation by the Transoil company.
The new fueling station will provide additional services to cars and trucks as it is located on a circular road with intensive traffic. Customers will also be able to use free online services there.
Furthermore, all conditions for rest and lodging for the night have been created for drivers of heavy duty trucks.
Fuel filling columns which allow to simultaneously fill ten vehicles have been installed at the filling station.
Customers are offered high quality gasoline and diesel fuel of the Euro 4 and Euro 5 standards produced by oil refineries of Lithuania, Poland and Belarus.
The variety of oil products includes A-92 and A-95 gasoline as well as Nano-95 and nano diesel.
Thus, the number of gas-filling stations operating under the SOCAR brand in Ukraine has risen to 34.
Earlier it was reported that SOCAR Ukraine plans to increase the number of gas stations in Ukraine under the SOCAR brand to 100 in 2013.
SOCAR is involved in exploring oil and gas fields, producing, processing, and transporting oil, gas, and gas condensate, marketing petroleum and petrochemical products in the domestic and international markets, and supplying natural gas to industry and the public in Azerbaijan. Three production divisions, two oil refineries and one gas refinery, an oil tanker fleet, a deep water platform fabrication yard, two trusts, one institution, and 22 subdivisions are operating as corporate entities under SOCAR.
The gas stations operate under the SOCAR brand in Kiev, Odessa, Lviv, Nikolaevsk and Rovensk provinces of Ukraine.
The company owns filling stations in Azerbaijan, Switzerland, Georgia and Ukraine.