Private Turkish firms obtain license to import Russian gas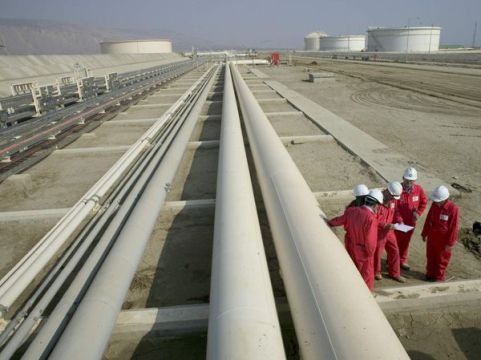 The Energy Market Regulatory Authority of Turkey (EPDK) has issued licenses to four private Turkish companies to import Russian gas into Turkey, EPDK said.
Companies "Akfel", "Bosphorusgaz" and "Kibar Enerji" received licenses for import for 30 years. The fourth company "Batı Hattı" obtained a license for 23 years.
The companies will annually import six billion cubic meters of Russian gas into Turkey.
According to the agreement, the company "Akfel" will import 2.25 billion cubic meters of gas a year from Russia, "Bosphorus" - 1.75 billion cubic meters, "Batı Hattı" and "Kibar Enerji" - one billion cubic meters each annually.
Thus, 22 percent of the Russian gas imported into Turkey will be purchased by the private sector.
The Energy Ministry of Turkey jointly with the EPDK developed a law, which allows the country's private sector to import natural gas, for liberalization of energy market.
Turkey's private companies will obtain a license to import gas from other countries, with which Turkey has already gas agreements, and in the future with those states with which it has not yet established cooperation in this field.
Private companies, which will deal with import of gas will be required to keep ten percent of the imported gas in gas storage facilities of Turkey, particularly in the gas storage of Turkish Petroleum Corporation (TPAO) in Silivri.
According to the Turkish state pipeline company Botas, in 2011, Turkey imported 39.7 billion cubic meters of gas. Russia ranks first among countries exporting gas to Turkey, which is followed by Iran and Azerbaijan.