Barkindo: Azerbaijan plays important role in supporting OPEC deal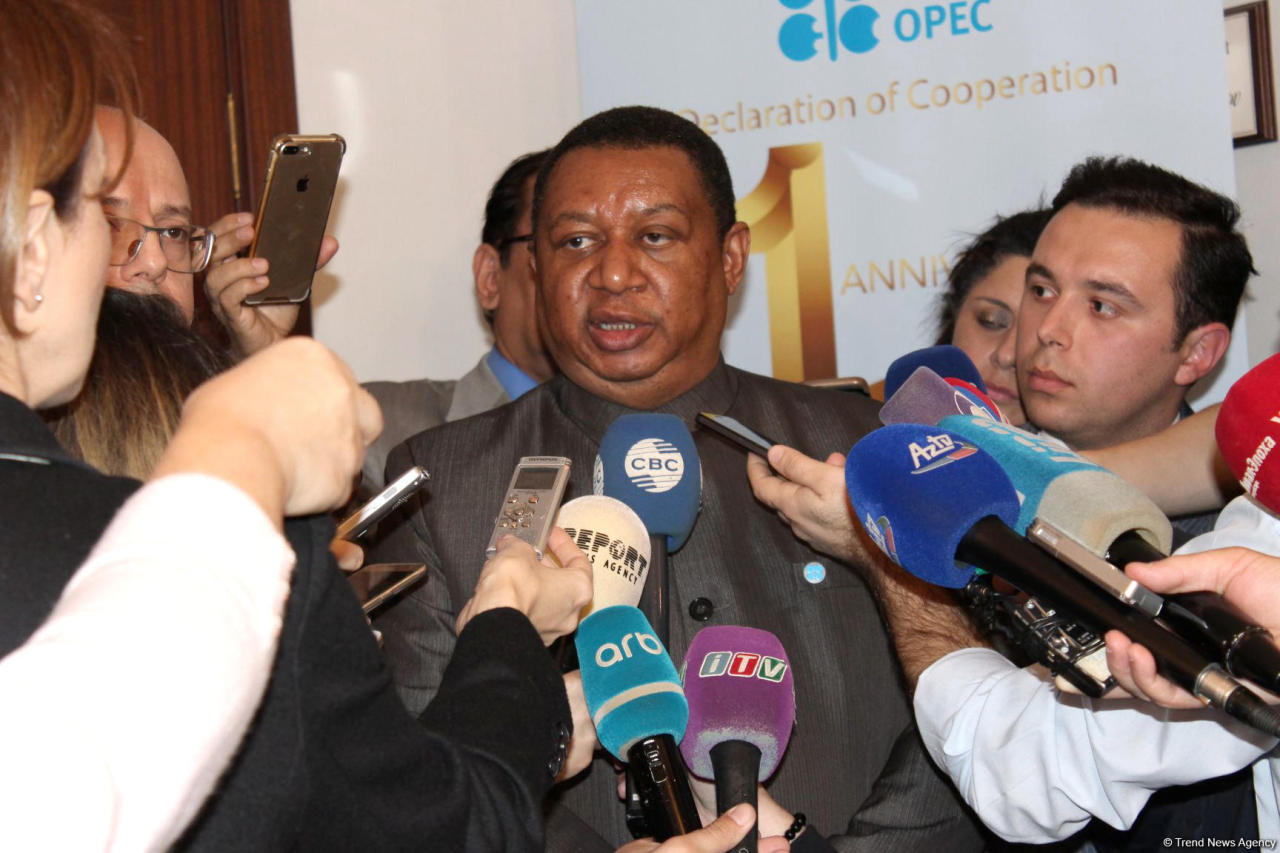 By Trend
Azerbaijan plays an important role in supporting the OPEC + deal to cut oil production, Secretary General of the Organization of the Petroleum Exporting Countries (OPEC) Mohammad Sanusi Barkindo said at a press conference in Baku on March 19.
He noted that OPEC and Azerbaijan continue cooperation to define the most beneficial actions for supporting oil prices on the world market.
Barkindo expressed his gratitude to Azerbaijan for supporting the OPEC + deal, adding that the agreement played an important role in the most difficult time for the oil market.
He stressed that the extension of the agreement will be discussed at the conferences in June and November 2018 by energy ministers of the OPEC member countries, as well as the countries participating in the OPEC + deal.
He noted that almost all countries participating in the agreement to cut oil production fulfill their commitments by 100 percent, adding that the countries participating in the OPEC + deal will continue to work as part of studying the effectiveness of the agreement and its further extension.
Barkindo said that he plans to visit other countries participating in the OPEC + deal as well.
In December 2016, OPEC and several other non-OPEC producers, including Azerbaijan, reached an agreement to extend the production deal for a further nine months. The meeting ended with signing an agreement to reduce oil production by a total of 558,000 barrels per day starting from January 2017.
This would shift the expiration date of the agreement from March to the end of 2018.
---
Follow us on Twitter @AzerNewsAz