SGC project not be affected (Interview)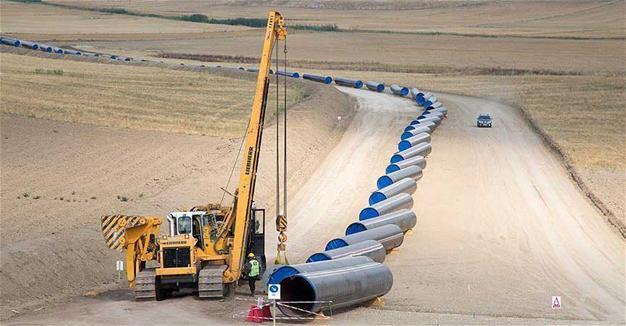 By Kamila Aliyeva
The Southern Gas Corridor (SGC) project is on right track, Laurent Ruseckas, senior adviser to the Global Gas team in the London-based IHS Markit said in an interview with Azernews.
"TAP will be operating, maybe a bit later than it was planned, but I don't think it is such a big deal," he said.
If you go back for a couple of years, everyone in the oil and gas industry globally was talking about how mega projects are disastrous, the expert noted drawing Kashagan field as an example of such a giant project which was over-budgeted and years and years late.
He also mentioned the Gorgon gas project in Australia in this regard.
"At the beginning of Shah Deniz a lot of people were thinking the same. However, it never happened. It's been almost perfect," Ruseckas noted.
Commenting on the rising demand for gas in Europe, the expert talked about additional sources of gas for SGC.
"It is expected that about 10 billion cubic meters of Azerbaijani gas will be delivered to EU member states and 6 bcm to Turkey," he said.
As to additional sources, there is no obvious answer from where additional gas supplies may come to Europe. "There are now some discussions again with Turkmenistan about Trans Caspian pipeline, but I think this would be difficult to achieve. From economic perspective as well. Gas price is very low in Europe and they are going to be low for a while. Therefore, bringing gas all the way from Turkmenistan seems difficult for now," he said.
There are also some talks about Iranian, Israeli and Iraqi gas supplies, he added.
"I don't think any of them is very likely, at least not in the next two years. The most likely option is to supply extra gas from Azerbaijani fields, for example from Absheron," he noted.
It is difficult to take big investment decisions when the prices are as low as they are today, according to Ruseckas.
The expert further highlighted that Turkish Stream project, which was agreed upon by Russia and Turkey, has nothing to do with the SGC.
"It is just to bypass Ukraine, basically, delivering gas to the same market. There are a lot of journalism about TurkStream and the SGC. People who follow the politics cannot resist the story. In the gas industry it differs. All these long-aterm contracts with buyers who guarantee to purchase these volumes for a long term period have been concluded with regards to the gas from Shah Deniz-2," he said.
Whatever happens, the SGC project will not be affected, according to Ruseckas.
The Southern Gas Corridor, worth $41.5 billion, is considered as one of the priority energy projects for the EU, which strives for diversification of gas supplies. The project envisages the transportation of gas from the Caspian region to the European countries through Georgia and Turkey.
At the initial stage, the gas to be produced as part of the Stage 2 of development of Azerbaijan's Shah Deniz field is considered as the main source for the Southern Gas Corridor projects. Other sources can also connect to this project at a later stage.
As part of the Stage 2 of the Shah Deniz development, the gas will be exported to Turkey and European markets by expanding the South Caucasus Pipeline and the construction of Trans Anatolian Natural Gas Pipeline and Trans Adriatic Pipeline.
The first gas within the Shah Deniz-2 project will be delivered to Turkey in 2018, and to Europe in 2019.
---
Kamila Aliyeva is AzerNews' staff journalist, follow her on Twitter: @Kami_Aliyeva
Follow us on Twitter @AzerNewsAz