Peter Tase: Azerbaijan became global player in many fields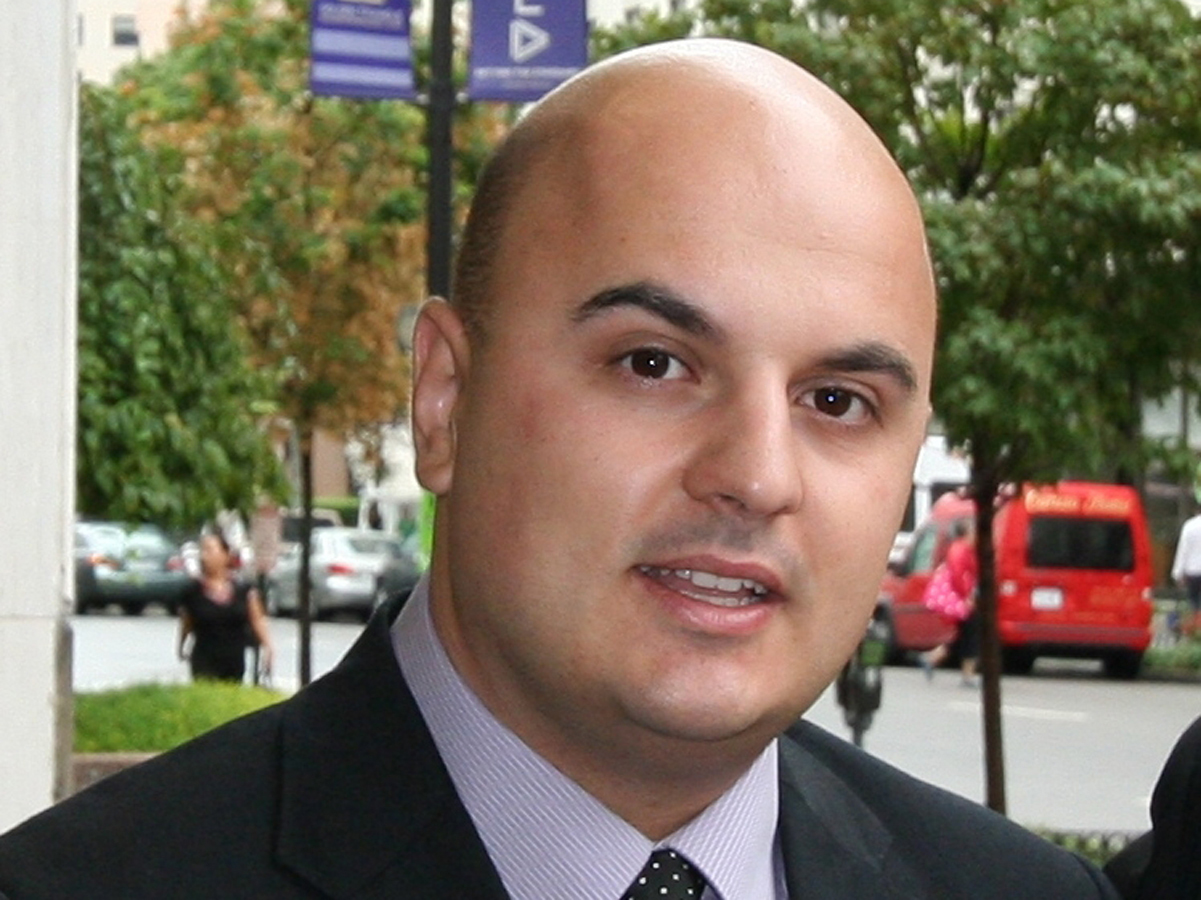 By Trend:
Over the last 26 years, the Republic of Azerbaijan has made important accomplishments in the fields of agriculture, oil production and natural gas industry as well as became a major hub of logistics, political analyst and international relations expert at the Milwaukee-based Marquette University Peter Tase told Trend.
"It is impressive to observe Azerbaijan's economic growth, its influential and ever growing role in global affairs, knowing that twenty percent of Azerbaijan's sovereign territory has been occupied by the Armenian armed forces," said Tase.
He stressed that despite all obstacles Azerbaijan has showed to the world that it has an efficient government, transparent institutions, supports free trade and open markets, and above all is a source of stability and security in the Caucasus region and Europe.
"Azerbaijan has become a developed nation in the crossroads of Europe and Western Asia. Over the last decade, Azerbaijan has emerged as a global player in the fields of international trade, logistical parks, oil and gas production and transportation, as well as a staunch advocate of environmental protection laws," said the expert.
Touching upon Azerbaijan's significant economic projects, Tase stressed Southern Gas Corridor and Baku-Tbilisi-Kars railway.
"A decade ago, the European Commission issued its Energy Security and Solidarity Action Plan, making it a priority to help Eastern European countries diversify its gas imports and now identifies Southern Gas Corridor as the backbone of the greater project for substantially decreasing Europe's dependency on a single supplier," Tase said.
The Southern Gas Corridor (SGC) is a mega-pipeline which stretches for 2,175 miles by connecting South Caucasus Pipeline (from Azerbaijan to Georgia), Trans-Anatolian Pipeline (TANAP which crosses Turkey), and Trans-Adriatic Pipeline (TAP, picking up on Turkish-Greek border, crossing Greece, Albania, Adriatic Sea and ending in Southern Italy).
By far, one of the largest energy projects in the world, SGC will transport 16 billion cubic meters of natural gas per year from Azerbaijani gas fields to Europe starting from 2020. At the initial stage, the two-phase Shah Deniz offshore gas and condensate field located in the Azerbaijani sector of the Caspian Sea, is the only supplier of the natural gas through the SGC.
"As expected, nine European buyers have already committed to import Azerbaijani gas coming through SGC and are likely to increase their imports once the mega-pipeline fills its full capacity with gas from additional sources. According to the European Commission, EU intends to increase these imports to 80 to 100 billion cubic meters of gas per year in the future."
He recalled that the European Investment Bank approved a 1.5 billion euros loan for construction of the Trans-Adriatic Pipeline.
"The project has gotten consistent support from both Obama and Trump administrations. In his letter addressing attendees of an annual Oil and Gas Exhibition in Baku in June 2016, President Obama underlined the importance of Southern Gas Corridor for energy security in Europe. Secretary Kerry, in turn, extended unwavering support of the US government to the Southern Gas Corridor in the meeting with Azerbaijani president in Washington in March 2016," noted Tase.
"The Southern Gas Corridor is transforming and uplifting the unique image that the Republic of Azerbaijan has garnered and acquired in the international arena," he said.
The recently launched Baku-Tbilisi-Kars rail road project will also generate a greater economic and commercial cooperation between Ankara and Baku as well as a greater flow of goods from Central Asian countries of Kazakhstan and Turkmenistan into Europe, according to the expert.
"The Baku-Tbilisi-Kars railway project is a strategic enterprise that ought to be taken as an example by other countries in Southeastern Europe, where Rail Service is obsolete and non-lucrative. The BTK railway is poised to increase regional commerce, bolster economic cooperation between the landlocked nations of Central Asia and European Countries, increasing strategic importance of Azerbaijan," said Tase.
---
​Follow us on Twitter @AzerNewsAz