Uzbekistan launches fifth development stage of Muruntau gold deposit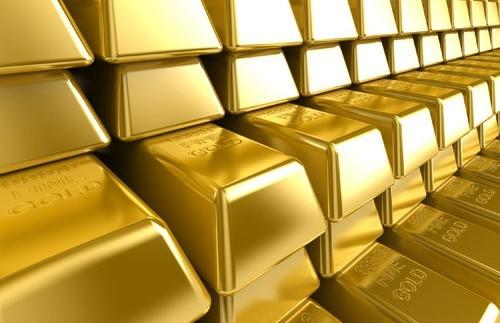 By Kamila Aliyeva
The first blasting operations were carried out at the 570th horizon of the large gold deposit, Muruntau, located in the Kyzyl Kum and developed by the Navoi Mining and Metallurgical Combine, UzA reported.
Over the past 50 years, since the beginning of the Kyzyl Kum development, more than 1.5 billion cubic meters of rock have been mined at the field.
The beginning of a new phase will further increase the extraction of precious metals.
At present, the depth of development of Muruntau has reached 565 meters. As many as 38.5 million tonnes of ore is extracted hear annually. By 2026, after the implementation of the projects, it is planned to bring this figure up to 50 million tonnes.
At the initiative of the country's president Shavkat Mirziyoyev, in 2017-2026 the Navoi Mining and Metallurgical Combine will implement 27 projects with a total value of $3.63 billion.
The main producers of gold in Uzbekistan are Navoi and Almalyk Mining and Metallurgical Combines. The Navoi Mining and Metallurgy Combine JSC is fully owned by the state.
Uzbekistan has large mineral reserves, which include more than 1,800 known mineral deposits. The country's mineral resources include petroleum, natural gas, gold, silver, uranium, molybdenum, tungsten, coal, copper, zinc and lead. Uranium, copper and gold are the country's chief minerals. The volume of proven and confirmed gold reserves in Uzbekistan is about 2,100 tonnes. The total reserves are approximately 3,350 tonnes.
Currently, according to the decision of the Uzbek government, 29 deposits and 111 promising areas of solid minerals are offered to foreign investors. They include 12 deposits and 31 promising areas for precious metals (gold, silver), 18 non-ferrous metals (copper, lead and zinc), 14 deposits as well as 51 areas for rare and rare-earth metals and uranium.
The lists of the deposits and promising areas offered to foreign investors will be updated every five years taking into account newly obtained geological information.
With regards to the gold, this list includes deposits of mainly gold-quartz and gold-sulfide ores in four regions of the country - Tashkent, Samarkand, Navoi regions, as well as the autonomous republic of Karakalpakstan. The total reserves of the proposed deposits (category C2) are more than 14.5 tonnes of gold.
---
Kamila Aliyeva is AzerNews' staff journalist, follow her on Twitter: @Kami_Aliyeva
Follow us on Twitter @AzerNewsAz