11 February 2016 17:04 (UTC+04:00)
1 049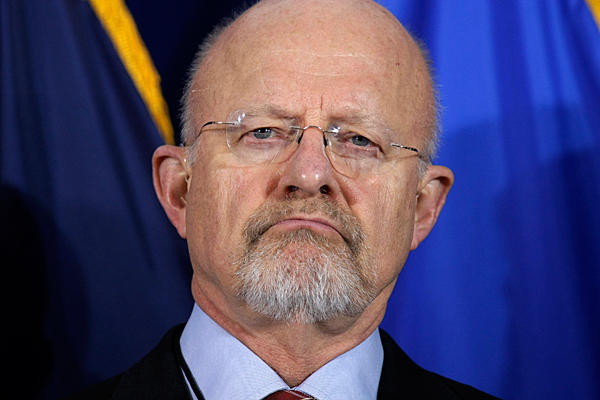 By Nazrin Gadimova
The United States believes that Azerbaijan's sustained military buildup coupled with declining economic conditions is raising the potential that the Nagorno-Karabakh conflict will escalate in 2016.
Following the report of James R. Clapper, Head of the U.S. National Intelligence, tensions between Armenia and Azerbaijan over the separatist region of Nagorno-Karabakh remained high in 2015.
"...Armenia's reluctance to give up territory it controls will continue to complicate a peaceful resolution," report says.
Armenia captured Nagorno-Karabakh and seven surrounding districts from Azerbaijan in a war that followed the Soviet breakup in 1991. More than 20,000 Azerbaijanis were killed and nearly 1 million were displaced as a result of the war.
The tensions have recently increased on the contact line of Azerbaijani and Armenian troops and more cases of ceasefire violations have been recorded.
Uzeyir Jafarov, a military expert, believes that until the problem is not resolved, resumption of active phase of hostilities in Nagorno Karabakh could not be ruled out.
The intensified Armenian provocations on the frontline indeed complicate the peace process, leaving less hope for the solution of the long-lasting bloody conflict
"These break ups are fraught with human losses for both sides," Jafarov noted.
He criticized the OSCE Minsk Group, the only format involved in brokering the conflict for over 20 years, which could not push the process from the deadlock.
"The OSCE Minsk Group only simulates some kind of activity, but we have never heard the co-chairs representing the U.S., France and Russia to call things by their proper names. The UN Security Council's four resolutions, which clearly names Armenia as an aggressor and calls for immediate withdrawal from the occupied Azerbaijani territory, remain unfulfilled," Jafarov noted.
Armenia is satisfied with the current status quo, because they enjoy all resources in the occupied lands of Azerbaijan, he added.
The expert believes that theoretically active hostilities could resume, but given recent events, he doesn't think it is possible.
"I do not see the grounds for any active operations. But I would emphasize that the Azerbaijani soldiers will have to say the last word, because this situation cannot continue endlessly," Jafarov added. "Statements published by the American, Russian or French diplomats express a concern on the beginning of active military operations and nothing else."
This way of approaching the negotiation process makes impossible any effective result for peacemaking activities, he concluded.
--
Nazrin Gadimova is AzerNews' staff journalist, follow her on Twitter: @NazrinGadimova
Follow us on Twitter @AzerNewsAz
Category News