Sturgeon fishing ban prolonged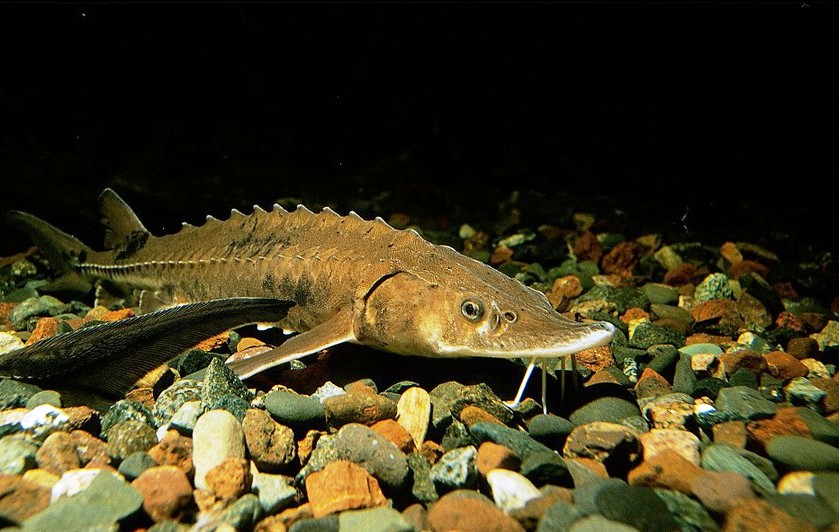 By Aynur Karimova
The Caspian littoral states have agreed to prolong the ban on industrial (commercial) fishing of sturgeon in the Caspian basin.
"This decision was taken within the framework of the 35th session of the Commission on Aquatic Bio resources of the Caspian Sea which ended in St. Petersburg on May 29," the Russian Federal Fishery Agency said.
The event was attended by delegations from all the Caspian states - Russia, Iran, Azerbaijan, Kazakhstan and Turkmenistan.
The Caspian littoral states annually confirm agreements on a ban on sturgeon fishing when discussing the condition of water bio resources of the sea. During this meeting, the parties agreed to prolong the measures to 2015 and 2016.
They also agreed to speed up necessary domestic procedures for the speedy ratification of the agreement.
The Caspian Sea is home to 80-85 percent of the world sturgeons. Some 90 percent of the popular black and red caviar sold all over the world comes from this region.
The Caspian Sea with its rich natural resources is home to about 141 other fish species. However, this resource-rich water basin has witnessed a sharp tenfold decrease in the number of sprats and sturgeons over the past years.
To prevent this problem, the Caspian states banned any industrial or commercial sturgeon fishing in the sea in 2014.
Recently, the Zoology Institute of the Azerbaijan National Academy of Sciences has developed a concept for the industrial breeding of sturgeon by innovative method. The creation of farm with a production capacity of 45 tons of sturgeon per year has been suggested as the first pilot project in the prepared concept.
However, the Caspian Sea - a natural wonder - is also struggling with different problems, including pollution.
Some of the causes of the pollution in the sea include the development of hydrocarbon reserves in the sea and its surrounding areas, high density of population and industry in the adjacent areas, intensive agricultural development in valleys and the rivers flowing into them, and its closed ecosystem.
The main legal basis in this regard is a framework convention on the protection of the marine environment of the Caspian Sea signed in November 2003 by five coastal states.
--
Aynur Karimova is AzerNews' staff journalist, follow her on Twitter: @Aynur_Karimova

Follow us on Twitter @AzerNewsAz