OIC condemns "elections" in Nagorno-Karabakh as illegal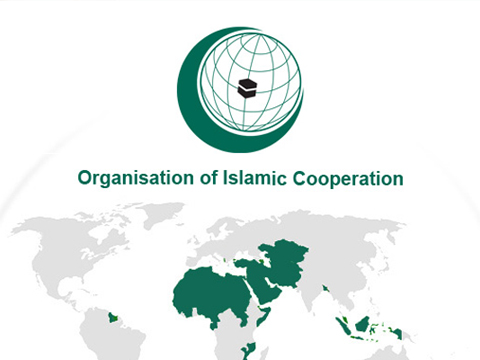 By Mushvig Mehdiyev
The Organization of Islamic Cooperation condemned the upcoming fallacious "parliamentary elections" to be held in Azerbaijan's occupied Nagorno-Karabakh region.
OIC Secretary General, Iyad Ameen Madani said the planned polls are "illegal" and "violate UN resolutions".
Relying on the rulers in Yerevan the separatist authorities in Nagorno-Karabakh are going to play hardball against Baku by holding fictitious "parliamentary elections" on May 3, 2015.
"The international community should condemn this process and recognize it as illegitimate," Ameen Madani said.
He reaffirmed the constant principled position of the OIC that supports Baku's efforts to fetch a peaceful settlement in its territorial conflict with Armenia.
The relevant international resolutions and respect for the principles of territorial integrity of states alongside the inviolability of internationally recognized borders should come as a basis for the resolution process, believes Ameen Madani.
The OIC has joined the long list of countries standing in opposition to Armenia's aggressive and unlawful stance against Azerbaijan. Already the European Union, Iran, Palestine, Turkey, Pakistan, the United Kingdom, Latvia, Italy, and Switzerland have criticized the illegal puppet regime in Nagorno-Karabakh for creating tensions in the wake of the "elections".
In response to the puppet regime's election scam, Azerbaijani Foreign Ministry earlier in February called the upcoming "parliamentary elections" in Nagorno-Karabakh illegitimate, underscoring it as a deliberate move aimed at deteriorating peace talks and preventing any breakthrough in the resolution of the Nagorno-Karabakh conflict.
Moreover, the Azerbaijani authorities announced that they would interpret any step taken by the puppet regime in these territories as an act of aggression on another country's territory.
Armenia's armed invasion into Azerbaijan's legal territory resulted in a severe conflict pushing the two neighboring countries into a bitter territorial dispute over the Nagorno-Karabakh region, which Armenia-backed separatists seized from Azerbaijan in a bloody war in the early 1990s.
Despite Baku's best efforts, peace in the occupied lands remains a mirage in the distance as Armenia refuses to comply with international law.
Baku proposed a Great Peace Agreement project to work jointly on the conflict's settlement. Yerevan refused of course to seize such peace opportunity, preferring instead to support the occupation.
- - -
Follow Mushvig Mehdiyev on Twitter: @Mushviggo
Follow us on Twitter: @Azernews